I live and work in Hawai'i as a lawyer and it has been my home for me since 1967.
I mention "Kama'aina" in the title. It means "child of the land". Of course you want your lawyer to be excellent. But you also want them to understand you and to respect Hawai'i and its people.
Who are we anyway? The state motto means more in Hawai'i than state mottos in other states:
"Ua Mau ke Ea o ka 'Āina i ka Pono"
Often it is translated into English as "The life of the land is perpetuated in righteousness".
"'Āina " is an important concept in the Islands. But there is more to "Ua Mau ke Ea o ka 'Āina i ka Pono" than the common translation.
What does that have to do with choosing a lawyer? What does that have to do with finding the right person to talk to you about your rights and represent you if you decide to stand up for your rights?
Everything.
"Ua Mau ke Ea o ka 'Āina i ka Pono" are the words of Kamehameha III spoken on July 31, 1843. The King had restored independence for the Kingdom of Hawaiʻi following five months of British occupation. Kaʻiwakīloumoku the Hawaiian Cultural Center offers a broader perspective:
If your "hanabata days" were spent in public school classrooms, you probably recognize this saying as the motto of the State of Hawaiʻi, and have heard its most common translation, "the life of the land is perpetuated in righteousness." This is one possible meaning of the saying, yet it makes no reference to the original sentiment that makes the saying so memorable.

Given the circumstances, perhaps a better interpretation of the saying would be "The sovereignty of the land is perpetuated through justice." Yet a slightly different analysis of the word "pono," to mean universal balance and harmony, also offers a holistic explanation: "The life or sovereignty of the land is maintained in harmony."
As a lawyer I am committed to follow the meaning of "Ua mau ke ea o ka ʻāina i ka pono". I am proud of the lawyers in Hawai'i and when I was President of the Hawai'i State Bar Association I made it a point to educate the public about the quality of our Kama'aina lawyers and judges.
I have also spent my career traveling to the mainland and getting involved in many national lawyer organizations where I have worked with the greatest lawyers in the country.  Hawai'i lawyers can match or exceed lawyers anywhere in ethics, skill and levels of excellence. Hawai'i judges, Federal and State, also are held in the highest regard by national legal authorities. We are a small community, and far away, but we can be proud of our legal profession in Hawai'i.
I call them "808" calls. A local resident calls and asks if I handle a case involving something that is in the news like Genki Sushi food poisoning or the Morcellator cases or baby powder and ovarian cancer. The caller tells  me  that they called the 800 number that was on TV  but  didn't like  what they heard  and were concerned  that this was some mainland operation that was taking advantage of Hawai'i  people. Local people want to deal with local lawyers. A lawyer who has a long-time office here. They want someone that they can meet with here, and call and talk to without dialing an 800 number.
I am not the only lawyer that the local community can call.  There are many top quality 808's. Mark Davis and Rick Fried and Marty Fritz and Judith Pavey and Michael Cruise are great Kama'aina lawyers. There are many others. I'd like to think that I am one of them but that is for you to decide. As my good and great friend Ernest Matias told me on Maui many years ago "the main thing is to be humble, Wayne." Ernest was right. I've learned a lot from people like him since I got here.
Hawai'i residents don't have to settle for an 800 number.  Our lawyers are as good or better than anyone you will find on the mainland, and if for some particular, special legal expertise is needed, your Hawai'i lawyer will find the best national law firm to associate with on a particular type of case.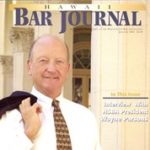 A resident of Honolulu, Hawaii, Wayne Parsons is an Injury Attorney that has dedicate his life to improving the delivery of justice to the people of his community and throughout the United States. He is driven to make sure that the wrongful, careless or negligent behavior that caused his clients' injury or loss does not happen to others.