In a ScienceDaily article on April 17, 2009 – Exercise Reduces Falls In Older People, Review Suggests home safety improvements, vitamin D supplements and other prescriptions to help elders avoid injury from falls, are not as effective as exercise programs. So if you or a loved one are getting into the golden years, get up off the couch and join a good seniors exercise group.
Lead researcher Lesley Gillespie, who is based at Dunedin School of Medicine at the University of Otago in New Zealand reached that conclusion after a systematic review of the available evidence.
For senior citizens a fall can result in a serious injury. Broken hips are common and can be life threatening. Even less serious injuries from a fall may impact an older person's quality of life. For example, after a fall, they may feel less confident and decide to restrict their own activities to avoid further accidents. It is therefore important to consider how falls can be prevented in order to provide peace of mind for those at risk, as well as family members.
Exercise may help to prevent falls by improving strength, flexibility, balance, and endurance. "Programmes that contain a combination of these components reduce falls. These include exercising in supervised groups, participating in Tai Chi, and carrying out individually prescribed exercise programmes at home," says lead researcher Lesley Gillespie, who is based at Dunedin School of Medicine at the University of Otago in New Zealand. "What remains less clear is whether some other interventions really do reduce falls. Some may be of more benefit to those at higher risk of falling. There also seem to be differences in the effectiveness of some kinds of interventions when carried out in different health care settings."
Data from 111 trials that included 55,303 older people were reviewed. They looked at group and individual home-based exercise programs as well as vitamin D for reducing muscle weakness, home safety improvements, cataract surgery for improving vision, and combinations.
Participants in an exercise program had fewer injuries from falls and they also fell less frequently. Combination interventions based on individual assessments also reduce falls.
Other things also reduce fall injuries in the elder population. For instance:
1. Gradual withdrawal from certain drugs taken to improve sleep, reduce anxiety and treat depression;
2. Cataract surgery on the first affected eye;
3. Anti-slip shoes for icy conditions.
Vitamin D showed potential for reducing the risk of falls only in those with vitamin D deficiencies. Home interventions were relatively unsuccessful, except in high-risk groups.
Gillespie says further research may help to determine which components are crucial to an effective exercise program. "We need more research to see which components of an exercise programme are most important, but the trials would need to be large trials to discern any differences," she says.
The Journal Reference is:
Gillespie et al. Interventions for preventing falls in older people living in the community. Cochrane Database of Systematic Reviews Reviews, 2009, Issue 2. Art.No.: CD007146 DOI: 10.1002/14651858.CD007146.pub2
I will report on another Cochrane review focusing on prevention of falls among older people living in residential care facilities and hospitals is nearing completion.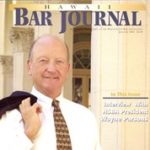 A resident of Honolulu, Hawaii, Wayne Parsons is an Injury Attorney that has dedicate his life to improving the delivery of justice to the people of his community and throughout the United States. He is driven to make sure that the wrongful, careless or negligent behavior that caused his clients' injury or loss does not happen to others.