The Environmental Protection Agency may be shaking off the dust of inaction during 8 years of Bush/Chaney rule and looking out for our environment again. Air pollution is a major health problem in the major metropolitan areas. Diseases from these pollutants drive up the cost of health care, sap taxpayer dollars for health care and, saving the worst for last, cause serious injury or death to real people. According to a just released EPA news story:
The EPA released the latest version of a state-of-the-science tool that estimates health risks from breathing air toxics in the United States. The National Air Toxics Assessment (NATA), based on 2002 air emissions data, helps federal, state, local and tribal governments identify areas and specific pollutants for further evaluation to better understand risks they may pose.
Air toxics are things that cause cancer and other serious health problems, including birth defects. The EPA looked at 180 air toxics, diesel particulate matter from stationary sources and from cars, trucks, buses and construction equipment.
The 2002 NATA estimates that most people in the United States have an average cancer risk of 36 in 1 million if exposed to 2002 emissions levels over the course of their lifetime. In addition, 2 million people—less than one percent of the total U.S. population—have an increased cancer risk of greater than 100 in 1 million. Benzene was the largest contributor to the increased cancer risks.
Air toxic emissions have decreased by 40 percent since 1990 when the Clean Air Act was amended. NATA is intended to target where further improvements in air quality can be achieved.
In early 2009, EPA released the results of its 2002 national-scale assessment of air toxics emissions. The purpose of the national-scale assessment is to identify and prioritize air toxics, emission source types and locations which are of greatest potential concern in terms of contributing to population risk. EPA uses the results of these assessments in many ways, including:
To work with communities in designing their own local-scale assessments,
To set priorities for improving data in emissions inventories, and
To help direct priorities for expanding and improving the network of air toxics monitoring.
The national-scale assessment modeled 180 of the 187 Clean Air Act air toxics (PDF) (3pp, 15k) plus diesel particulate matter (diesel PM). The assessment includes four steps that focus on the year 2002:
Compiling a national emissions inventory of air toxics emissions from outdoor sources
Estimating ambient concentrations of air toxics across the United States
Estimating population exposures across the United States
Characterizing potential public health risk due to inhalation of air toxics including both cancer and noncancer effects
For information summarizing the 2002 assessment, see the Fact Sheet and Summary of Results pages. The Summary of Results page also provides national maps of cancer and noncancer effects.
The emissions used in the current assessment are from the 2002 emission inventory which is the most complete and up-to-date available. Working with the states, EPA updates air toxics emission inventories every 3 years. The next national-scale assessment will focus on 2005 emissions and will be available in late 2009 or early 2010.
As part of EPA's National Air Toxics Assessment activities, EPA conducted its first national-scale assessment for the year 1996. That assessment included 33 air pollutants (a subset of 32 air toxics on the Clean Air Act's list of 187 air toxics plus diesel particulate matter (diesel PM). In February of 2006, EPA released the second of its NATA assessments. This assessment was based on emissions from the 1999 National Emission Inventory and included the assessment of 177 hazardous air toxics plus diesel particulate matter.
More information on NATA: www.epa.gov/nata2002
Information on air toxics: www.epa.gov/oar/toxicair/newtoxics.html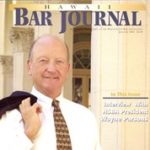 A resident of Honolulu, Hawaii, Wayne Parson is an Injury Attorney that has dedicate his life to improving the delivery of justice to the people of his community and throughout the United States. He is driven to make sure that the wrongful, careless or negligent behavior that caused his clients' injury or loss does not happen to others.