"Every day, consumers rely on household products that contain thousands of chemicals. The American public expects the federal government do all it can to ensure these chemicals are safe before they reach the market.
We already have strong regulations for pesticides and pharmaceuticals—it's common sense that we do the same for chemicals that end up in household items we use every day."
— Senator Frank Lautenberg (D-NJ), who plans to reintroduce the Kid-Safe Chemicals Act in the near future.
"Please don't tell me a pre-polluted baby is just fine."
— Julie Deardorf, Chicago Tribune, 2005
The Environmental Working Group needs our help. They are trying to alert the public to gross deficiencies in the old law: The Toxic Substances Control Act (TSCA). TSCA is in drastic need of reform. Passed in 1976 and never amended, TSCA is the weakest American environmental law. Can you believe that? I can't.
:

Kid-Safe Chemicals Act: 10 Americans @ Yahoo! Video
The Kid-Safe Chemical Act will overhaul chemical regulatory law. Specifically, the Kid-Safe Chemicals Act:
requires that industrial chemicals be safe for infants, kids and other vulnerable groups;
requires that new chemicals be safety tested before they are sold;
requires chemical manufacturers to test and prove that the 62,000 chemicals already on the market that have never been tested are safe in order for them to remain in commerce;
requires EPA to review "priority" chemicals, those which are found in people, on an expedited schedule;
requires regular biomonitoring to determine what chemicals are in people and in what amounts;
requires regular updates of health and safety data and provides EPA with clear authority to request additional information and tests;
provides incentives for manufacturers to further reduce health hazards;
requires EPA to promote safer alternatives and alternatives to animal testing;
protects state and local rights; and
requires that this information be publicly available.
So what can you do? First you can subscribe to the EWG webiste and follow their call to arms. The public can make a difference and EWG will empower you.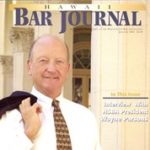 A resident of Honolulu, Hawaii, Wayne Parson is an Injury Attorney that has dedicate his life to improving the delivery of justice to the people of his community and throughout the United States. He is driven to make sure that the wrongful, careless or negligent behavior that caused his clients' injury or loss does not happen to others.