Recently I had a conversation with an architect in Honolulu. I asked him why he was continuing to use a pesticide soil pretreatment for schools, and other buildings that his firm was designing? He said that the chemical was cheaper. I asked him about the health effects of pesticides and he smiled. His only concern was making the client, a developer or state or federal agency happy, and "happy" to him meant that the cost was low. I guess no woman in his family has ever come home from the doctor with a diagnosis of breast cancer. Pesticides are linked to the high incidence of breast cancer in Hawaii women. Alternatives exist to chemical pesticides to control insects. The conversation made me realize that the only way to improve construction practices is "to make them do it."
Maria Cone wrote in the Los Angeles Times almost 10 years ago about a Centers for Disease Control and Prevention (CDC) study on the effects of pesticides on children. When I read this LA Times story I wondered about the people who design and construct our schools, the buildings we work in, the hospitals we go to when we are sick and the houses we inhabit. Hawaii has a lot of pests and traditionally Hawaii has used a lot of chemicals on the soils for subterranean termites, and for agriculture (pineapple and sugar).
This article focuses on termites, pesticides, homes and schools and hospitals. Imagine a truck at a construction site and a worker in a biohazard suit and a head mask, looking like an astronaut, spraying thousands of gallons of toxic pesticides over every inch of soil that the building will be occupy. Three hundred (300) gallons of toxic chemical is applied for each one thousand (1,000) square feet of foundation, to control insects in the southern states and all warm climate places.
As Maria points out in her Los Angeles Times story: "…. Americans are carrying an array of toxic chemicals in their bodies, with children bearing the brunt of the exposure, according to a report released yesterday by the federal Centers for Disease Control and Prevention."
The report, "Chemical Trespass: Pesticides in Our Bodies and Corporate Accountability" was explained by he Pesticide Action Network:
Many U.S. residents carry toxic pesticides in their bodies at levels above what the government says are "acceptable." Chemical Trespass: Pesticides in Our Bodies and Corporate Accountability is an analysis of pesticide-related data collected by the Centers for Disease Control and Prevention in a study of chemicals measured in the bodies of thousands of people nationwide. PAN explores tools for determining the accountability of pesticide corporations for residues of specific chemicals found above levels considered by EPA to be "safe". Many of the pesticides found have been linked to serious health effects including infertility, birth defects and childhood and adult cancers.Chemical Trespass finds that children, women and Mexican Americans shoulder the heaviest "pesticide body burden."
Do government construction leaders, developers, architects (AIA), specification writers (CSI) care about these facts or is the only criteria that drives design and construction, the bottom line: money. Pesticides and toxic chemicals are cheaper solutions to many building problems. But who would sacrifice children (or adults for that matter) for a few penny's?
The bodies of American children contain higher levels of about a dozen industrial chemicals and pesticides than their adult counterparts the reports shows. …. "the findings are troubling because young children, infants and fetuses are especially susceptible to the dangers posed by environmental chemicals.

"Toxic residues especially prevalent in children" By Maria Cone, Los Angeles Times, 2000
She goes on to explain why children are more at risk:
Researchers suspect that exposure to tiny amounts of some environmental chemicals in the womb or early childhood may permanently alter intelligence, motor skills, memory, behavior, fertility and ability to muster immunities.
The size of a child's body is a key factor.
Young people wind up with a bigger dose of contaminants in their bodies partly because of their slower metabolism. And, pound-per-pound of weight, they consume larger proportions of food, air and water. They also tend to play on floors, dig in dirt and put non-food objects in their mouths.
Plus the residues of pesticides stay with a child all of their lives and they have a lot of years to live. The problems probably will not show up for years. How many parents are grappling with diseases in their teenage or young adult children? The doctors will only say "we don't what caused this disease."
Let's look at what the report says about the termiticide that was used throughout the 1990s everywhere, chlorpyrifos also known as Dursban:
The report explains the impact of chlorpyrifos in particular:
Of the 13 pesticides in the evaluated set

1 for which such "acceptable" exposure levels have been established, two—chlorpyrifos and methyl parathion—exceeded the thresholds dramatically. Chronic exposure to chlorpyrifos, an insecticide more commonly known by its commercial name Dursban, was furthest above the government safety threshold, with average levels for the different age groups three to 4.6 times what agencies consider "acceptable" for chronic exposure of vulnerable populations (see Figure A). This means that women, children and elderly people in the sample population—reflecting many millions of people in the U.S.—exceed the officially established "acceptable" dose for chronic exposure.
The 300 gallons of pesticides that I mentioned earlier are for termite pretreatment of the soil under and around the foundation of buildings during construction. They don't have to do that. Inert physical termite barriers (Basaltic Termite Barrier, Termimesh, Granite Guard, etc) have existed since 1990 and are much more effective at stopping the termites. But they cost more to install and the decision-makers in the federal and state government construction agencies who build schools, military housing, hospitals and office buildings sit back and allow the chemical pesticides to continue to be sprayed. They are building 7,500 new homes for military families in Hawaii and thousands more in Guam. With Privatization and Design – Build construction practices, the private contractors make more money by using pesticides and so all 7,500 homes at Hawaii military bases will have chemical pesticides sprayed. The young soldiers whose kids will live in those houses and play in those yards, will be a part of the statistics of disease and health problems years from now. They will not be able to prove the cause. The architects, construction company executives and government agencies responsible to protect the soldiers and their families will not be accountable because no one can prove that what did, or didn't do, caused the child to develop a learning deficit or the wife to contract breast cancer. Those 7,500 homes with an average of 1,500 square feet per foundation, will have 2.25 million gallons of pesticide underneath and around the home (assuming 300 gallons each). And some of that will get into the fragile Hawaii water supply. With periodic re-treatments on a 5 year cycle, the total pesticide soaking of the home site will be 5.5 million gallons over 25 years. And this analysis is equally applicable to schools and hospitals and medical clinics. There is an astounding amount of chemical exposure to kids.
It is necessary. It is just some a contractor can make a few extra dollars. Actually using a physical, rather than chemical barrier saves the government money because the chemicals have to be reapplied every 5 years and the physical barriers need never be redone, they last the life of the structure.
Marla Cone is one of the nation's premier environmental journalists. She has nineteen years of experience covering environmental issues, including fifteen years at the Los Angeles Times. She is the author of Silent Snow: The Slow Poisoning of the Arctic. Cone was a teaching fellow at the University of California, Berkeley, in 1999 and again in 2002. She has twice won a national award for environmental reporting.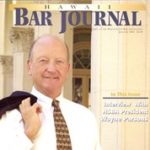 A resident of Honolulu, Hawaii, Wayne Parson is an Injury Attorney that has dedicate his life to improving the delivery of justice to the people of his community and throughout the United States. He is driven to make sure that the wrongful, careless or negligent behavior that caused his clients' injury or loss does not happen to others.