If we don't honor and take care of the earth then we probably have totally lost our way. Most of us care and want to do something positive but the treadmill is racing faster every day and time and money are actual or perceived obstacles. I am looking at the clock as I write this post. So let me get to the point, or "points".
Here are 6 things that each of us can do for the earth that I got a great environmental group that has credibility and and understands practical reality, The Environmental Working Group (EWG). Google their website and get on their newsletter about important issues.
Here is the EWG List:
Make a personal change:
Switch to earth-friendly light bulbs. Start with our Green Lighting Guide to identify which energy-efficient bulbs have the least mercury, where in your home they should go and how to use them safely.
Eat organic when you can. Put our Shopper's Guide to Pesticides in your wallet or on your iPhone (now!) so you can eat organic without breaking the bank.
Do that dusting. Pets and young children are the most vulnerable to dust-bound pollutants, but cleaning your home is free, easy, and everyone benefits from cleaner indoor air.
Get political:
Tell the EPA to set a truly health-protective safety standard for perchlorate in drinking water. Perchlorate is known to interfere with thyroid hormones essential for brain development, so it poses particular risks to the fetus, infants and young children. Click here to send your message to the EPA.
Support EWG so they can get political:
EWG needs your help to counter to the chemical industry's busy and well-funded lobbyists. Without financial support from donors like you, the nation's chemical policies will be more heavily influenced by chemical companies than the health interests of you, me and our families.
I included the EWG links to send Congress a letter on the key issues. Now I am going to put this article up on my Blog and take my own advice.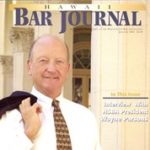 A resident of Honolulu, Hawaii, Wayne Parson is an Injury Attorney that has dedicate his life to improving the delivery of justice to the people of his community and throughout the United States. He is driven to make sure that the wrongful, careless or negligent behavior that caused his clients' injury or loss does not happen to others.