The Environmental Protection Agency's Region 9 held a public hearing in Lahaina centered on what happens to waste water. The reason for the hearing is a proposed underground injection permit renewal for the Lahaina Wastewater Reclamation Facility.
The unanimous message from the large Cord that attended and testified was simple:
Treated sewage wastewater damages reefs!
Maui County can clean and sanitize wastewater to R-1 standards. Then it can bused to irrigate resorts and sugarcane fields that have dried up and are not dead brush. The 3 to 5 million gallons of waste water that is dumped into the ground at Honokowai ­would be reduced as would be the use potable water for irrigation in West Maui.
Dr. Lorrin Pang stated that "this is not the Mainland Hawaii is a tropical climate that needs special consideration and a permit that fits our climate."
The DLNR "Status Of Coral Reefs" study correlates injected sewage water to algae blooms that damage reefs. If Hawaii loses the reefs the beaches will have no sand. Can you imagine Hawaii with no beaches? In a 2002 publication by the National Oceanic and Atmospheric Administration, Hawaii's 410,000 acres of reefs are said to create $360 million for Hawaii's economy and are valued at $10 billion – a valuable asset that must be maintained. The report "Economic Valuation of the Coral Reefs in Hawaii" puts a dollar value on these natural systems so the damage from waste water can be looked at in business terms.
According to the Haleakala Times story the "EPA will make a final decision regarding the proposed federal permit renewal after all comments and recommendations have been considered."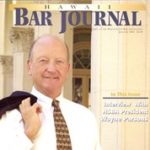 A resident of Honolulu, Hawaii, Wayne Parson is an Injury Attorney that has dedicate his life to improving the delivery of justice to the people of his community and throughout the United States. He is driven to make sure that the wrongful, careless or negligent behavior that caused his clients' injury or loss does not happen to others.