I will be filing lawsuits on behalf of Hawai'i residents who got hepatitis A as a result of contaminated scallops eaten at one of the Genki Sushi restaurants in the islands. Lawsuits for people who have contracted hepatitis A in this outbreak will not be part of a "class action". These will be individual lawsuits for each affected person because the injury suffered by each person is unique to that person. The lawsuits will be filed in state Circuit Court which is the main court for jury trials in Hawai'i. Since there will be multiple lawsuits, it is not uncommon for the court to assign the cases to a single judge for the purposes of having consistency in rulings by the court on pretrial matters and an orderly setting of cases for trial. For more detailed questions call my office at 808-845-2211 or my mobile phone at 808-753-0290. There will be no charge for this call. It is most important that people get answers to their health questions so the injuries can be prevented or the harm minimized.
I am currently involved in 30+ lawsuits filed on behalf of Hawai'i residents who suffered liver damage as a result of another food product. My office has great experience in helping people with injury to their liver get back on their feet. In those other cases, as well as the upcoming cases to be filed in regard to the contaminated scallops, I will be working with Andrews & Thornton, a mainland law firm, which has a long history of success in representing persons who have suffered damage to their liver from food products. In these types of cases I work on a contingency fee which means that the lawyers do not get paid unless and until money is recovered for the injured person. All litigation costs are paid by my firm and Andrews & Thornton. The fact that two law firms are working on the cases together does not mean an increased fee. The fee will be the same as charged for a single law firm and my firm and Andrews & Thornton divide up the standard fee. The client gets the benefit of two law firms for the price of one. The client also will have me as their local lawyer to be responsible for all aspects of the case. Anne Andrews has developed national prominence in legal circles for representing people who have suffered injuries like those suffered by the patrons of Genki Sushi who ate the contaminated scallops.
Some people have called over the weekend  with questions about what they should do  if they  ate the scallops at Genki Sushi but have not  become ill.  The answer is that they should go to a doctor  and get  a blood test  to see if they have  hepatitis A. They should then follow the doctor's directions  going forward.  The incubation period  for hepatitis A is 15 – 60 days  and people should be  alert  to the following symptoms  according to the CDC:
Some persons, particularly young children, are asymptomatic. When symptoms are present, they usually occur abruptly and can include the following:

Fever
Fatigue
Loss of appetite
Nausea
Vomiting
Abdominal pain
Dark urine
Clay-colored bowel movements
Joint pain
Jaundice
If you ate at Genki Sushi and develop any of these symptoms go to your doctor  or an emergency room and get a blood test to find out  if you have hepatitis A.
Remember  that hepatitis A can be  spread  by human contact  and therefore  is important to find out if  a person has contracted hepatitis A. Since the incubation period can stretch up 60 days the fact that a person does not have symptoms is not completely reassuring. so they don't spread it to family members and friends. It is equally  important to know that you could  contract hepatitis A even though you didn't eat  the contaminated scallops but had contact  with someone  who has contracted  hepatitis A from the scallops. The Hawaii  Department of Health  has been outstanding  in  managing this outbreak and getting information to the public  that will allow people to protect themselves.  Following  daily announcements  at the Department of Health website  is the best way  to get the latest information on how to protect you and your family.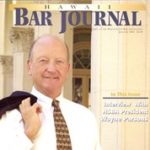 A resident of Honolulu, Hawaii, Wayne Parsons is an Injury Attorney that has dedicate his life to improving the delivery of justice to the people of his community and throughout the United States. He is driven to make sure that the wrongful, careless or negligent behavior that caused his clients' injury or loss does not happen to others.