I posted an article on January 2, 2009 about a problem in the Southeastern states involving toxic odors of sulfur from drywall installed in new homes: "Drywall From China Causes Concern Over Sulfur Odor In Homes".
The story generated a lot of Comments and in the process some facts were not reported accurately. The main misunderstanding that I want to clarify here is that the product referred to as "Chinese Drywall" is not also called "DRAGONBOARD®" or other products identified as magnesium oxide board, MgO board or Mag board. There is no similarity between DRAGONBOARD® and the odorous Chinese drywall that has led to homeowner complaints throughout the Southeast states from Louisiana to Florida. I am including below the two Comments that mentioned DRAGONBOARD®.
The Comment by ManateeKnows is not correct that the offending "Chinese Drywall" is possibly DRAGONBOARD® of some magnesium-based product. The Comment by Bill Randy correctly points out that DRAGONBOARD® is a totally different product that doesn't smell, has never caused these types of problems and could not be the smelly "Chinese Drywall".
I have been in touch with Michael Di Raimondo, Director of Sales for DRAGONBOARD®-US in Edison, NJ. Mr. Di Raimondo kindly sent me samples of their product and invidet me to smell it (no odor) and to put it in water (I did – it still doesn't smell and seems impervious to water). DRAGONBOARD is waterproof and has been subjected to 36 months of freeze-thaw testing, it is UL fire rated and is ASTM D-5628 impact resistant. In addition it is silica/asbestos/foraldehyde free and thus a "green" product.. Mr. Di Raimondo describes DRAGONBOARD as the "GREEN" construction panel of the 21st century. It looks like an excellent product.
If the builders in Florida, like Ryland Homes had given their customers a quality product like DRAGONBOARD instead of the Chinese manufactured – and you can bet "cheap" – foreign drywall, the homeowners whose new homes have been ruined would not have this heartache. As we all know, homebuilders put their money in construction into glamorous visible fixtures and take shortcuts on the structure and on materials that the homeowner cannot see. The Chinese Drywall fiasco is such an example. When will homebuilders, some of which a re huge national corporations, stop doing this shoddy construction taking advantage of their customers for a few extra dollars.
Companies like DRAGONBOARD®-US will hopefully get more calls from the homebuilding industry and home buyers will be given a new home with ethical and high quality materials, even the ones they can't see. In Hawaii we do not have the Chinese Drywall problem. Odd since we are much closer to China. But we do have a building industry that uses cheap materials and shoddy construction in places that the home buyer cannot see.
Here are the Comments that led to this clarifying post:
Posted by ManateeKnows
Friday, January 16, 2009 3:06 PM EST
If you call it drywall, it has to be made of gypsum which is an unlikely culprit. Consider that this stuff is NOT drywall/wallboard. It may be Chinese magnesium oxide board, also called Mag Board, MgO Board and Dragon Board. Wet it and it releases magnesium chloride, corrosive to metal. Heat it and it releases magnesium oxide fumes, cough cough cough.
Posted by Bill Randy
Wednesday, February 25, 2009 10:16 PM EST
To suggest that all boards made in China are bad is like saying all peanuts from the USA contain salmonella. It is an irresponsible approach to the truth.
Knaupf is a legitmate global player and this drywall contains sulfur. They need to honor the claim. It is a legitimate claim but we need to proceed with caution when labeling "chinese drywall…."
One of your respondent says that dragon board and mag board may be suspect as they are made of magnesium oxide and when heated it releases fumes (not true fumes are released in welding metals not baking boards) and when wet it releases magnesium chloride (not true and if it was true its a safe chemical). Magnesium chloride is an important coagulant used in the preparation of tofu from soy milk (safe) and magnesium oxide boards have no mold, no flame, and no smoke…..
As a matter of fact Georgia Pacific, an american company, states in their literature that most us homes have mold growth in them due to paper faced gyspsum drywall. USA fiber cement and cement boards contain silica (causing crystaline silicate problems when breathed).
So again please watch the grouping or else no one will eat Florida tomatoes, california spinach, US hormone rich beef, or georgia peanuts!
Please dispel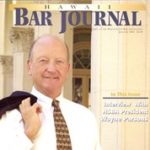 A resident of Honolulu, Hawaii, Wayne Parson is an Injury Attorney that has dedicate his life to improving the delivery of justice to the people of his community and throughout the United States. He is driven to make sure that the wrongful, careless or negligent behavior that caused his clients' injury or loss does not happen to others.