Have you heard about a chemical pesticide, herbicide or fungicide being a threat to public health? Roundup for instance? Here is a Google search result:
Nice packaging. Not too expensive. Should you buy it and use it? Do you have children? What do you do to protect your health? Your families health? How important is health on you list of priorities?
Would you use Roundup after reading this article?
Newly released internal Monsanto records show fresh evidence of the measures the company has taken to influence scientific literature as part of a strategic defense of the safety of its line of weed killers best known by the brand name Roundup.

Some evidence of what Monsanto's own scientists called "ghostwriting" has already been revealed in documents presented as part of ongoing court proceedings against Monsanto, but several pages of email correspondence made public late Wednesday show both the company's motivation and internal employee celebrations of  the actions.

One important example revealed in the emails documents events in 1999 and 2000 when Monsanto scientists, government relations professionals and other executives were completing a multi-year project to develop content for publication in a scientific journal that would promote the safety of the company's herbicides. The emails show substantial involvement by Monsanto employees in the final work, but no Monsanto employee was named as an author. The listed authors were three scientists – Gary Williams, Robert Kroes and Ian Munro – who did not work for the company.

William Heydens, a senior Monsanto scientist, appears in the emails to be deeply involved in the writing of the Williams paper. In one email dated July 30, 1999, he sent Munro a draft of the manuscript and said that he had "sprouted several new gray hairs during the writing of this thing…" He also wrote that he was attaching "text, tables and references" and let Munro know that "everyone at Monsanto has agreed with adding you as an author…"

The resulting paper was titled "Safety evaluation and risk assessment of the herbicide Roundup and its active ingredient, glyphosate, for humans." The paper said "the use of Roundup herbicide does not result in adverse effects on development, reproduction, or endocrine systems" in people or animals. "It was concluded that, under present and expected conditions of use, Roundup herbicide does not pose a health risk to humans."

Monsanto issued a press release touting the breadth and importance of the findings of the paper but did not mention the involvement of its own scientists.

A related paper, titled  "Ecotoxicological Risk Assessment for Roundup Herbicide," and authored by "third party scientists" John Giesy, Stuart Dobson and Keith Solomon,  followed a few months later. The authors acknowledged Monsanto's help with "technical support."

According to the company records, both papers were examples of what Monsanto called its "scientific outreach model" aimed at "Roundup FTO." FTO, as Monsanto's internal documents show, was short-hand for measures that protected the company's "freedom to operate."

In an email following the April 2000 publication of the Williams paper, Monsanto government affairs official Lisa Drake described all the "hard work" Monsanto's scientists, including Heydens, did on the "independent" papers.

"The publication by independent experts of the most exhaustive and detailed scientific assessment ever written on glyphosate…  was due to the perseverance, hard work and dedication of the following group of folks," Drake wrote. She then listed seven Monsanto employees, including top company scientists Donna Farmer and Katherine Carr along with Heydens.  The group was applauded for "their hard work over three years of data collection, writing, review and relationship building with the papers' authors."

Drake further emphasized why the Williams paper was so significant for Monsanto's business plans: "This human health publication on Roundup herbicide and its companion publication on ecotox and environmental fate will be undoubtedly be regarded as "the" reference on Roundup and glyphosate safety," she wrote in the emaildated May 25, 2000. "Our plan is now to utilize it both in the defense of Roundup and Roundup Ready crops worldwide and in our ability to competitively differentiate ourselves from generics."

Carr later authored an email asking if Roundup logo polo shirts could be given to eight people who worked on the Williams and Geisy papers as a "token of appreciation for a job well done."

The end of the 1990s was a critical period for the company because Roundup was facing increasing scrutiny as concerns mounted among independent scientists who were finding evidence that the products could cause cancer. Monsanto had just rolled out "Roundup Ready" glyphosate-tolerant seeds designed to allow farmers to spray the herbicides directly onto food crops, and any health concerns associated with the weed killer could hinder growth of the company's new seed business. Additionally, the company's patent on glyphosate was expiring in the year 2000 and Monsanto would be facing competition from generic brands.

"Now the hard work by public affairs begins in utilizing these reference documents to the fullest — this is where the public affairs strategy begins to kick in globally," Drake wrote. "I will leave it in the capable hands of Lori Fisher to communicate those next steps as she and the rest of the group work to accomplish their next major result. I am so proud to have been part of this team — what a significant accomplishment — congratulations to all."

Monsanto's Hugh Grant, who at that time was a senior executive on his way toward being named CEO and chairman, added his own praise, writing in an email "This is very good work, well done to the team, please keep me in the loop as you build the PR info to go with it."

The documents were obtained through discovery by lawyers representing thousands of cancer victims who are suing Monsanto alleging their exposure to the company's glyphosate-based herbicides caused them to develop non-Hodgkin lymphoma.

Baum Hedlund Aristei & Goldman, one of the lead law firms in the litigation, released a cache of those discovery documents this week. They are part of a trove of roughly 15 million pages of internal Monsanto records collected in discovery, many of which have been used in the first two trials to have been completed and a third one underway now in California. The documents helped plaintiffs in the first two trials wins hefty damage awards against Monsanto.

The Williams 2000 paper, as it has come to be known, has worked as Monsanto hoped it would. Regulators around the world have cited the paper as evidence of the safety of glyphosate herbicides, including the Environmental Protection Agency (EPA) in a recent glyphosate assessment.

Monsanto maintains that no one from the company ghostwrote the Williams 2000 paper. And the company points to the fact that the "Acknowledgements" section at the end of the Williams paper offers thanks to the"toxicologists and other scientists at Monsanto who made significant contributions to the development of the exposure assessments and through many other discussions."

Monsanto also points to a deposition of Heydens in which he states he only made some "minor editorial contributions" to the paper.

And yet, it was Williams himself who said in an internal company email in 2015 that Monsanto scientists should "ghost-write" a new paper just as they had done before. Monsanto could pay outside scientists to "edit & sign their names" to the work that he and others would write, Heydens wrote. "Recall that is how we handled Williams Kroes and Munro 2000."

These and other internal Monsanto records have been a key part of the evidence presented in the Roundup cancer litigation to date. The latest trial involves a married couple Alva and Alberta Pilliod. Both have non-Hodgkin lymphoma they allege was caused by their years of exposure to Monsanto's Roundup. Their attorneys rested their case earlier this week and Monsanto begins presentation of its defense witnesses on Monday.

Monsanto's German owner Bayer AG faced angry shareholders on Friday at the company's annual meeting.

Since purchasing Monsanto last summer, the company has lost more than 30 billion euros in shareholder value due to the Roundup litigation. More than 11,000 plaintiffs have cases pending against Monsanto, all alleging exposures to the company's herbicides gave them cancer.
And what is it, this herbicide Roundup? Its made of Glyphosate – C3H8NO5P  
Glyphosate is the active ingredient in weed killer products such as RoundUp™. Glyphosate products are one of the most widely used weed killers worldwide in farms and in home gardens and lawns. These products typically contain glyphosate in combination with other ingredients that help improve the absorption of the glyphosate into the plant. Glyphosate-based formulations (GBFs) are easily bought in most stores. These products can have different combinations of other ingredients or different concentrations of glyphosate.
Scientific American is a credible scientific journal. Here is what they say about this herbicide:
Used in yards, farms and parks throughout the world, Roundup has long been a top-selling weed killer. But now researchers have found that one of Roundup's inert ingredients can kill human cells, particularly embryonic, placental and umbilical cord cells.

The new findings intensify a debate about so-called "inerts" — the solvents, preservatives, surfactants and other substances that manufacturers add to pesticides. Nearly 4,000 inert ingredients are approved for use by the U.S. Environmental Protection Agency.

Glyphosate, Roundup's active ingredient, is the most widely used herbicide in the United States.  About 100 million pounds are applied to U.S. farms and lawns every year, according to the EPA.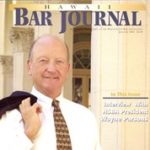 A resident of Honolulu, Hawaii, Wayne Parsons is an Injury Attorney that has dedicate his life to improving the delivery of justice to the people of his community and throughout the United States. He is driven to make sure that the wrongful, careless or negligent behavior that caused his clients' injury or loss does not happen to others.