ScienceDaily reports on Dec. 23, 2008 that spine surgeons at the Mayo Clinic in Florida are using a three-dimensional (3D) image-guided system to help place screws in the spines of patients. They claim that the imaging system allows more accurate surgery with a decrease in the number of misplaced screws, and subsequent injuries, seen in more traditional operations, say neurosurgeons at Mayo Clinic in Florida.
In the Dec. 9 on-line edition of the Journal of Neurosurgery: Spine, Mayo physicians published the largest study yet using 3D image-guided technology to place screws in the spine for spinal fusion procedures. The screws are used to stabilize the spine in patients who suffer from collapsed discs or compressed nerves.
Surgeons analyzed the placement of 1,084 "pedicle" screws in 220 patients and calculated a nerve injury rate of less than 1 percent. Additionally, less than 1 percent of the screws were significantly misplaced. Stanford surgery techniques average an injury rate of up to 8 percent and a misplacement rate of up to 55 percent. Re-operation for removal of a misplaced screw has been reported in other surgical literature to be as high as 6.5 percent but occurred in less than half of one percent of all patients in the Mayo study, according to the researchers.
"Using 3D image-guided technology to help us place these screws results in a much better outcome for our patients," says Mayo Clinic neurosurgeon Eric Nottmeier, M.D., the study's lead investigator. "In addition to the decreased incidence of nerve root injury, this technology allows us to place larger screws into the spine, which can also increase the success rate of the operation."
Mayo Clinic uses a special camera using infrared light mounted on a computer to track a surgical instrument in three dimensions. The surgeon places the instrument on the patient's spine and navigates the spine using the computer. The surgical instrument is used to determine the best entry point and trajectory for each screw. An image-guided screwdriver is used to place a screw.
Conventional surgery involves placing pedicle screws by hand and eye or by using X-rays to show a 2-dimensional image on a television screen as the screw is inserted. The old technique results in less accurate screw placement and exposes both patients and the operating room staff to radiation resulting in them having to wear lead clothing for protection.
"Every person's spine is a little bit unique," Dr. Nottmeier says, "and unexpected variations in bone shape and density can make screw placement in the spine more challenging, especially in patients who have had previous spine surgery." Almost half of the patients in the Mayo study had a previous spine surgery.

"This technique allows us to have the best view possible of the vertebrae as we operate," Dr. Nottmeier says.
The new system is now used in all spinal screw operations at Mayo Clinic in Florida.
Two different image guided systems were used in this study: the "Stealth Treon," manufactured by Medtronic of Littleton, Mass., and the "BrainLAB Vector Vision," from BrainLAB in Westchester, Ill. Nottmeier is a paid consultant for BrainLAB, however, this study was done independently and did not involve any company funding.
Co-authors of the study include Phillip M. Young, M.D., Department of Radiology, Mayo Clinic in Florida, and Will Seemer, B.A., Department of Chemistry, from the University of North Florida in Jacksonville.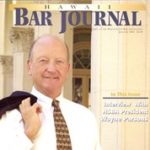 A resident of Honolulu, Hawaii, Wayne Parsons is an Injury Attorney that has dedicate his life to improving the delivery of justice to the people of his community and throughout the United States. He is driven to make sure that the wrongful, careless or negligent behavior that caused his clients' injury or loss does not happen to others.