I do not have an implant of what they call "hernia mesh". But I have a lot of clients in Hawai'i who do. They are in pain. They do not know what to do. Their doctors warn them that a second surgery to remove or revise the mesh is "risky". How risky? It depends on the exact condition of each patient. But risky it is.
What is one one word to describe what it feels like to have a defective mesh inside your body? Its a nightmare!
My clients were turned off by the 800-# television and internet advertisements about hernia mesh lawsuits and claims. I don't blame them. If you call those 800-#'s you will be talking to a call center. They are case brokers.
My suggestion? Stay in the 808. Insist on sitting across the table from the lawyer who will represent you, and who will meet you and answer your questions.
Its Hawai'i. That's how we do things here. Face to face. You ask. I answer.
I also do not expect my clients to trust me, just because I live in Honolulu and have been in the Islands since 1967. Trust _ always _ must be earned. I accept that challenge. Face to face.
Every person is different. Every hernia mesh case is different. I never let my guard down. We start with: "tell me what happened"?. We talk story. Serious story. But we talk. I listen to you.
My cellphone is 808-753-0290. I live in Kaimuki. I am well known in all 50 states as a trial lawyer. Check me out. The, you decide.
www.wayneparsons.com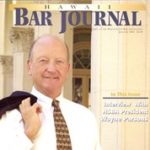 A resident of Honolulu, Hawaii, Wayne Parsons is an Injury Attorney that has dedicate his life to improving the delivery of justice to the people of his community and throughout the United States. He is driven to make sure that the wrongful, careless or negligent behavior that caused his clients' injury or loss does not happen to others.