For DLBCL patients who have been deemed ineligible for CAR-T therapy the options have been limited. Many patients in this dilemma are older and sicker from their disease. Now some promise for those patients: As reported by Michelle on June 15, 2019: Forty Seven, Inc. Announces Updated Data from Phase 1b/2 Clinical Trial of 5F9 in Combination with Rituximab in Patients with Relapsed/Refractory Non-Hodgkins Lymphoma 
The company points out that there have been no clinical trials for this older, sicker population of DLBCL patients who are without treatment options such as CAR -T therapy.
As of the data cutoff of May 2019, 115 patients had been treated in the Phase 1b/2 trial, including 70 patients with DLBCL, 41 patients with follicular lymphoma (FL) and four patients with marginal zone lymphoma (MZL). The median number of prior therapies across all patients was three (range one to 10), and 85% of all patients were refractory to a prior rituximab-containing regimen, with 59% of DLBCL patients having primary refractory disease. Additionally, 42 of the 47 DLBCL patients enrolled in the Phase 2 portion of the trial were ineligible for CAR-T therapy (89%).
The results of the current Trial was encouraging, as reported by Michelle He above:
5F9 Well-Tolerated in Combination with Rituximab 

Durable Responses Observed in DLBCL and Indolent Lymphoma; Median Duration of Response Not Yet Reached 

Overall Response Rate (ORR) of 36% Observed in DLBCL and ORR of 61% Observed in Indolent Lymphoma

FDA Feedback Suggests Single-Arm Pivotal Trial May Support Registration of 5F9 in Combination with Rituximab in Heavily Pre-Treated DLBCL Patients, Including Those Ineligible for CAR-T Therapy 
Roundup is alleged to cause DLBCL non-Hodgkins Lymphoma. See: Roundup: Hawaiʻi, Health and Herbicides – the implications of using Roundup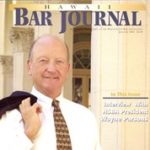 A resident of Honolulu, Hawaii, Wayne Parsons is an Injury Attorney that has dedicate his life to improving the delivery of justice to the people of his community and throughout the United States. He is driven to make sure that the wrongful, careless or negligent behavior that caused his clients' injury or loss does not happen to others.