The answer is simple.
Medical science is improving and we know more about how to cure disease than ever before. So why do so many patients suffer injuries when they are treated by modern health care providers – doctors and hospitals? The answer has to do with economics.
If your job is to sew three buttons on a white shirt and you are sitting there on a production line, you can do it perfectly when the line runs slow. Every stitch is exactly right and every botton placed in exactly the right position. But if "they" speed up the line it starts to stress your ability to place get it right and then "they" tell you that you are going to 14 hour days, seeing more shirts per hour than you can handle and that your net pay is going down – down a lot! Watch out! Here come the mistakes.
Attorneys who see the multitudes of patients suffering from real injuries due to medical negligence, see this story repeated over and over again. Doctors are working twice as hard and getting paid a lot less. You don't have to have a Harvard MBA to know what is going to happen. The doctors are working at 11 PM at night and start at 6 AM in the morning. Their rent, staff costs and equipment costs have skyrocketed and their reimbursements from the insurance companies are between 25% and 60% of the aqmount billed. What do we expect?
The reason? Insurance Companies and HMO's. I repeat: Insurance Companies and HMO's. And an emphatic "no" it isn't malpractice lawsuits. In Hawaii fewer that 100 doctors have claims brought against them each year and the facts just don't support the "malpractice crisis" that the insurance company and HMO CEO's and CFO's have fabricated.
Smart doctors would figure out that the insurance companies and HMO's that have ruined their lives are not worth following into tort reform battles. They would better serve themselves and their profession by taking on these insurance abusers on low reimbursements and try to practice quality medicine by taking the time that is necessary to treat patients and measure up to the Hippocratic oath.
Remeber that last visit with your doctor? Did she or he look harried and were they in a big hurry? Did they hear what you said? Did you get to say anything? If you or a loved one were in a hospital recently you know that this question is even more important and revealing.
The doctors and nurses are great people. They want to help you. They are smart and, generally, well trained. But the insurance executives have taken the medical decisions and good medical care out of their hands.
What do you think? Tell me about an experience you had with a doctor or insurance company. Maybe if we band together with real facts we can change this insurance take-over of health care. I'd like that. But first we need your story.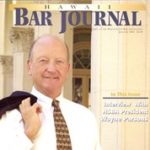 A resident of Honolulu, Hawaii, Wayne Parson is an Injury Attorney that has dedicate his life to improving the delivery of justice to the people of his community and throughout the United States. He is driven to make sure that the wrongful, careless or negligent behavior that caused his clients' injury or loss does not happen to others.