In a recent study it has been observed that lower rates of hormone therapy have resulted in doctors decreasing mammograms:
A study published online in the American Cancer Society journal Cancer suggests that when women stop going to their doctors for hormone therapy prescriptions, the physicians do not remind them to get a mammogram (DOI: 10.1002/cncr.26218). The analysis found that there has been a decline in hormone therapy in women between age 50 and 64 that is linked with a lower mammogram rate in this age group.

The research was stimulated by the observation that national mammography rates dropped for the first time in 2005, but had been rising steadily in the United States from 1987 to 2002. In recent years there has been a decrease in hormone therapy usage because of a reported increased risk of breast cancer; the authors examined whether the drop in hormone therapy usage was linked to the concurrent drop in mammograms.
Why do the doctors for these women stop reminding their patients about the need for mammograms? Do these doctors believe that mammograms are not worth doing?
Hawaii women suffer more breast cancer per capita than the rest of the US. Pesticides are mainly to blame. Why do they keep soaking Hawaii soil with pesticides? Read Breast Cancer and Pesticides in Hawaii: The Need for Further Study to understand the problem.
Do Hawaii doctors fail to remind women who decline hormone therapy that they should still get regular mammograms?
Is it because the doctors lose interest in women when the profit decreases?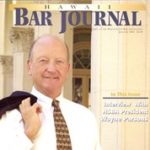 A resident of Honolulu, Hawaii, Wayne Parsons is an Injury Attorney that has dedicate his life to improving the delivery of justice to the people of his community and throughout the United States. He is driven to make sure that the wrongful, careless or negligent behavior that caused his clients' injury or loss does not happen to others.