Scientific American, one of the country's most prestigious scientific publications dropped a bombshell in it's recent article "How Many Die from Medical Mistakes in U.S. Hospitals?" The author, Marshall Allen, drops the bombshell in the first paragraphs:
It seems that every time researchers estimate how often a medical mistake contributes to a hospital patient's death, the numbers come out worse.

In 1999, the Institute of Medicine published the famous "To Err Is Human" report, which dropped a bombshell on the medical community by reporting that up to 98,000 people a year die because of mistakes in hospitals. The number was initially disputed, but is now widely accepted by doctors and hospital officials 2014 and quoted ubiquitously in the media.

In 2010, the Office of Inspector General for Health and Human Services said that bad hospital care contributed to the deaths of 180,000 patients in Medicare alone in a given year.

Now comes a study in the current issue of the Journal of Patient Safety that says the numbers may be much higher 2014 between210,000 and 440,000 patients each year who go to the hospital for care suffer some type of preventable harm that contributes to their death, the study says.

That would make medical errors the third-leading cause of death in America, behind heart disease, which is the first, and cancer, which is second.
From 98,000 avoidable deaths in in 1999 to 180,000 avoidable deaths in 2010 to 210,000 avoidable deaths in 2013 tells a shocking story of a medical profession obscessed with avoiding responsibility. With substantial lobbying resources and the willingness to hide the true facts of medical mistakes behind the white coats and the stethascopes, the doctors have allowed significant malpractice to go unpunished.
At the heart of the problem is the conspiaracy of silence. In order to file a lawsuit against a doctor or hospital in Hawaii you must have a doctor in that specialty to testify that there was an avoidable mistake which means it wasn't just an unfortunate but unavoidable event. But doctors won't testify against doctors or hospitals. Using the mentality and morals of the mob, the medical profession has chosen to put patients at risk rather than holding their own accountable. Without accountability the bad practices continue, more patients get hurt and bad doctors continue to work on patients without repercussions.
The great consumer advocate Joanne Doroshow of the Center for Justice & Democracy has just published a paper that addresses the issue generally described as "Caps on damages":  New Consumer Study Debunks Myths About California's Medical Malpractice "Cap" and Access to Patient Care. The California law, MICRA, limits what an injured patient can recover at $250,000 for general damages. As explained by the Consumer Attorneys of California
California's Medical Injury Compensation Reform Act was signed into law in 1975 in response to a perceived but later discredited crisis in the rising cost of premiums for medical malpractice insurance. MICRA caps compensation for what are known as "non-economic" damages – including life-altering situations such as the loss of limbs or mobility, severe disfigurement, loss of vision or fertility, ongoing pain, loss of a parent or spouse or child.  But even after MICRA took effect, those premiums continued to rise (pdf). It was only after passage in 1988 of Proposition 103, which gave the state the power to regulate premium increases, that healthcare providers had the assurance they would not be gouged by malpractice insurers.
The death of a child would allow no more than $250,000 to be assessed against the doctor whose mistake led to the death. According to the Consumer Attorneys of California (COAC):
MICRA also acts as a roadblock to the justice system for people harmed by the health care system. Medical malpractice cases are long and difficult, with the costs for plaintiff's attorneys rising to $100,000 or more. Those expenses are not recovered unless the victim prevails against the teams of insurance industry lawyers who defend negligence cases. But because of the tight caps on potential judgments, many victims are unable to find an attorney who can afford to take their cases
I have heard that  a coalition of organizations working for patient safety in California will be putting an initiative on the ballot that will ask voters to remove the MICRA protections for bad doctors.
Hawaii continues to face pressure from the insurance industry and the medical profession to pass laws such as  MICRA. Hopefully Hawaii's elected officials will resist the pressure from the lobbyists.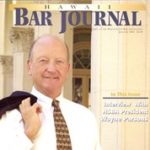 A resident of Honolulu, Hawaii, Wayne Parsons is an Injury Attorney that has dedicate his life to improving the delivery of justice to the people of his community and throughout the United States. He is driven to make sure that the wrongful, careless or negligent behavior that caused his clients' injury or loss does not happen to others.