The American Medical Association has data, according to the American Association of Justice (AAJ) that "adds to a growing body of research that proves physicians are not fleeing the profession because of medical liability."
Citing statistics from the AMA's recently released "Physician Characteristics and Distribution" report, the AAJ observed that the number of physicians in the United States grew steadily during the decade between 1998 and 2007, from 765,922 to 941,304. The increase was evident in every state and doubled the number of doctors per capita since the 1960s.
The lawyers' analysis also compared states that have placed caps on jury awards for pain and suffering and other noneconomic damages within states that have no limits. Damage caps are supposed to avoid multi-million-dollar awards in frivolous lawsuits, and it is implied by insurance companies and doctors groups that caps on damages may reduce doctors' malpractice insurance premiums at lower levels. One question is what should a doctor who makes $1.7 million dollars a year pay to protect his or her clients if he or she makes am mistake and a patient is injured?
Public Citizen, the nations leading consumer advocacy group for over 35 years has demonstrated that the effect of caps on non-economic damages unfairly discriminates against women most dramatically: The Inequitable Impact Of Non-Economic Damage Caps: Three Academic Studies Demonstrate Severely Injured and Female Patients Are Hurt the Most:
Doctors and their insurers argue that California's 1975 law limiting "non-economic" damages in medical malpractice cases should be adopted by every state. But three 2004 studies analyzing the impact of California's Medical Injury Compensation Reform Act (MICRA) document its harsh treatment of the most vulnerable victims. MICRA limits at $250,000 the amount of noneconomic damages a plaintiff can recover at a medical malpractice trial.

The three studies were conducted by three different types of researchers: physicians from Harvard Medical School; social scientists at the RAND Institute for Civil Justice; and a law professor at the University of Buffalo. Yet each study reached the same conclusion—caps are a particularly harsh method of reducing malpractice awards against doctors. RAND Institute policies prohibit its researchers from making normative judgments, but the other researchers were blunt in condemning MICRA's unfairness.
The number of doctors has risen over the past five years in each of the 50 states, the lawyers' group says. Only in Alaska, Georgia, Montana, and Utah­ _ all of which have medical malpractice caps­ _ did increases in number of physicians not out pace population growth. Using data from 2007, the analysis concludes that states without caps actually have more doctors per 100,000 (319) than states that set limits (283), a difference of 13%.
"This finding echoes research from The Commonwealth Fund and the American College of Emergency Physicians, which found health-care quality and patient safety are far worse in states that have eliminated accountability through tort reform measures," the AAJ says in a press release.
Additionally, the analysts pointed out that specialties with the highest liability risk actually attracted more practitioners in recent years. The numbers of neurosurgeons, obstetricians/gynecologists, and emergency department doctors all increased nationally over the past five years.
"These data prove that doctors can practice medicine while patients are protected by a strong civil justice system," AAJ president Les Weisbrod commented in the statement. "Tort reform does nothing to keep patients safe or provide health care for millions of uninsured Americans."
The AAJ issued a press release and two bar charts to illustrate the analysis, but it did not release the analysis itself. "Without an actual report, we can't comment on its conclusions," states AMA spokesman Kate Cox.
Other articles worth reading:
Tort Reform Heroes: Dr. Robert Zaleski by Brooks Schuelke, Austin, TX
New Hampshire Tort Reform Having No Effect on Medical Costs by Jonathon Nace, Washington D.C.
MIDWEST Tort Reform News Roundup: Without p.i. law and lawyers you'd be screwed. by Steve Lombardi, Des Moines, Iowa
The History Of Tort Reform – A Story of Corporate Greed And A Conspiracy Against Justice For The People by Wayne Parsons
Tort reform not the answer doctors need By Professor Richard S. Miller
Tort Reform Myth: Myth: Health care costs are rising and doctors are unable to practice due to litigation. by Wayne Parsons
Great resources for issues on port reform are:
Or, my favorite: www.injuryboard.com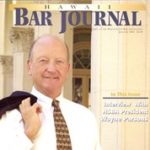 A resident of Honolulu, Hawaii, Wayne Parson is an Injury Attorney that has dedicate his life to improving the delivery of justice to the people of his community and throughout the United States. He is driven to make sure that the wrongful, careless or negligent behavior that caused his clients' injury or loss does not happen to others.