Today we learned that our vulnerable Island chain has now been visited with H1N1, the new Swine Flu virus. We have three confirmed cases that have been heavily reported in the press. National consumer health advocate Martine Ehrenclou, has recently written on Swine Flu prevention from a practical point of view:
Prevention

Wash your hands regularly. Wash with warm soapy water for 20 seconds.
Use antibacterial gel and keep it with you.
Cover your coughs and sneezes.
Avoid unnecessary travel to Mexico.
Avoid people who are sick.
Get enough sleep, eat well, drink fluids, and exercise regularly. This keeps your immune system bolstered.
Stay home if you are ill. Keep your child home from school if he or she is ill.

If you have children, you might consider sending them to school with antibacterial wipes and gel and ask them to wash their hands frequently.

Prepare Now

Why not prepare now, rather than later? An ounce of prevention, as they say. If there is a health crisis, why put off going to the pharmacy and supermarket to gather supplies? If you do, you could end up standing in long lines and the supplies you need may not be available at that time. This is simply about thinking ahead just in case.

Stock up on food such as canned goods and water.
Purchase surgical face masks.
Purchase antibacterial gel and wipes.
If you are about to run out of any medications you need, get them now. Possibly consider asking for that extra refill just in case.
Martine is an award winning health writer. Her book Critical Conditions: The Essential Hospital Guide To Get Your Loved One Out Alive has won numerous awards and she continues to crusade for patient care that will allow you to survive in difficult situations.
Greg Small reporting for the Associated Press announced today that the Department of Health is taking an aggressive approach:
Health Department Director Chiyome Fukino said aggressive monitoring for swine flu cases is continuing.

Dr. Sarah Park, state epidemiologist and chief of the Disease Outbreak Control Division, said officials "continue to lean forward with an abundance of caution.

"Our staff has been moving quickly and diligently to investigate suspected cases, determine any health risks, and provide precautionary measures to reduce and control any further spread of disease," she said.
We should all look closely at the need to travel. One of the adults recently traveled to Texas and infected his or her spouse, and the child recently returned from a trip to California, officials said Monday in announcing the three suspected cases. Since the child didn't attend school while ill, no school closure is necessary.
Worldwide 28 deaths and about 1,600 confirmed cases have been reported, with 26 of those in Mexico and two in U.S., both in Texas. Meanwhile, Fukino said seasonal flu continues to be reported in Hawaii.
"The most important thing to do right now is to stay informed and to take common sense steps to protect your health and the health of your family," she said.

"The most effective ways to protect yourself and others from novel H1N1 (swine flu) and seasonal flu are by staying home if you're sick, coughing or sneezing into your sleeve, inside of your upper arm or elbow, or a tissue, and washing your hands frequently with soap and water," Fukino said.
A more in depth view of the history of Swine Flu and the real concerns that insiders have about the possibility of a pandemic of 1918 proportions is contained in the following articles and the Comments from world health experts on Swine Flu. I highly commend these resources to those who want to be educated about all of the facts not just the politically correct statements that are coming from conventional press and TV:
Consumer Health Advocate Martine Ehrenclou Provides Tips On The The Swine Flu – What You Can Do To Protect Yourself
Drug Company Has Enough Tamiflu Anti-Flu Treatment Stored To Treat 5 Million H1N1 Influenza Patients
Swine Flu Crisis Involves Huge Health Controversy and Probably Another Cover-up
Swine Flu and Hospital Acquired Infections
Dr Sirvasta a world expert on Swine Flu and the deadly MRSA and C.Diff. problems:
Swine flu virus enters cells lining the nostrils, multiply rapidly and shed young ones in the secretions. They also stimulate nostrils to produce sneezing to help them disperse their baby virus by droplet spray. When the virus infects the lining of nose (mucus membrane) and lungs, they produce pneumonitis.

This is the major problem because organism like CA-MRSA are colonized in the nostrils will find it easy to enter the mucus membrane in the nose and lungs and produce pneumonia that kills in 24-48 hours. In the past, we could give antibiotics to prevent this secondary bacterial infections, but now we do not have many to use.

In 1918 Influenza pandemic, millions were killed NOT by Influenza virus but due to secondary bacterial infection caused by "Staphylococcus". Then they did not have antibiotics but now we have many antibiotics that do not kill bacteria.

Nearly 20% of world population died in 1918, if this infection continues, we need to embrace ourselves because the virus effect health adults and children, anti-viral drugs are very expensive and this does not prevent secondary bacterial infections.

Please check out my website for informations and and read: Deadly Companions: How microbes shaped our history Dorothy H. Crawford
Pat Gardiner another expert who has been involved for years with Swine Flu talks about cover up:
MRSA st398 of another similar pig based disease would explain the higher human death rate in Mexico than in America. There could well be two diseases at work in tandem in Mexico

In North America, we suspect that MRSA St398 is at much higher levels in the Canadian population of pigs and people than in the more fortunate US. We have no information on Mexican levels yet.

If that is right, and if MRSA is involved, The USA, if not Canada, does have some kind of short breathing space. You have to use it wisely.

The situation in the UK is making me nervous with the government still refusing to admit either pigs or people have MRSA st398. Thanks to the hard work of an American, Gary Burkholder in Kansas, we do know that MRSA has been there for five years.

When governments hide up things like this, we have an absolute right and duty to be concerned.

You can't fight what looks like a pandemic with secrecy and lies. Living in a country whose national motto is "Don't Panic!" is hell sometimes.

If ever we get a written constitution, they will have to write in a clause – "The Right to panic when faced with spin and secrecy."

So, yes, Mexico is the place to watch. There is much of relevance to come, yet.
The biggest fear is that the current H1N1 virus will combine with the avian flu from Southeast Asia and trigger an unstoppable pandemic. Hawaii is certainly vulnerable but with government and conventional main stream media cautiously avoiding telling the public the whole truth, it will be the INTERNET as usual where the full story is available.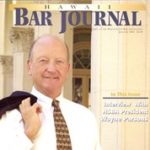 A resident of Honolulu, Hawaii, Wayne Parson is an Injury Attorney that has dedicate his life to improving the delivery of justice to the people of his community and throughout the United States. He is driven to make sure that the wrongful, careless or negligent behavior that caused his clients' injury or loss does not happen to others.