Martine Ehrenclou, MA – Contributor
Author of Critical Conditions: The Essential Hospital Guide To Get Your Loved One Out Alive
A good friend of mine has to have rotator cuff surgery. She told me yesterday that she was planning to wait on the surgery until a number of important events had passed. Which meant she would be in a hospital sometime in late June or July.
I suggested that she schedule the surgery much sooner for a number of reasons.
Problems with Summer Hospital Stays
According to Newsweek, July is the worst time to be in a hospital because of the turn over of interns and residents. It's called the "July Phenomenon."
While research into whether those medical mishaps are related to the July phenomenon has been sparse and often ambiguous, one study found that the July medical-training period is associated with between 1,500 and 2,750 accelerated deaths every year. In a study of the July phenomenon from which initial findings were released in 2005 by the National Bureau of Economic Research, Harvard Business School health- care economists Robert Huckman and Jason Barro compared mortality rates in teaching and non-teaching hospitals around the country. They found that there are 4 percent more incidences of accelerated death in average-sized teaching hospitals in July and August.
A study done by two Harvard University professors, released by the National Bureau of Economic Research, found that the medical-training period in July is associated with a 2% increase in length of stay and 4% increase in mortality rates. This translates to 1500-2750 additional deaths each year.
Because of the "July Phenomenon" medical errors can spike.
Physicians can go on vacation right after they do your surgery. If you have any complications, you want to be able to call or see the doctor who did your surgery. Ask when your surgeon is going on vacation to make sure he or she will be in town for the week or two following your surgery.
Winter is commonly known as "flu season" and now according to a recent study, summer may be the "bacterial season." According to researchers from Oregon State University, bacterial infections (Gram-negative bacteria) can peak in the heat of summer and are the frequent cause of urinary tract, gastrointestinal and respiratory infections as well as pneumonia. The actual paper is available for serious researchers on the topic at this website.
As with the holiday season in December, nurse-to-patient ratios can increase during summer months, particularly in July and August. So if you have to have surgery in a hospital, request that a family member or good friend be with you as much as possible to monitor your care.
After you are released from the hospital, your doctor may not be on call or may be away. This may pose a problem if you need pain or sleep medication as the doctor who is covering for your physician does not know you and may hesitate to prescribe.
What To Do
If you have to have surgery in one of the summer months, here are 5 tips to prepare yourself for a successful hospital stay.
1. Don't schedule your surgery on a Friday. Elective surgery leads to higher mortality as compared with Monday through Wednesday, according to the Journal of Surgical Research.
2. Schedule your surgery for the morning. All medical professionals involved in your care are less tired in the morning. By afternoon, they may have done several surgeries.
3. Ask your surgeon if he/she is planning a vacation and when. You don't want your doctor out of town right after your surgery. If a problem should arise, you want to be able to call or see the surgeon, not the physician on call.
4. Ask everyone who comes into contact with you while you are a patient in the hospital to wash their hands before touching you. Place a sign on the wall above your hospital bed that says, "Please wash your hands before touching me." As simple as it sounds, hand washing is simply the best way to prevent infection.
5. Once you have returned home for your recovery, prepare for the weekend, nights and holidays. If your doctor is not on call, it may be very difficult to get pain or sleep medication from the physician who is covering. He or she doesn't know you and may not prescribe what you need. Ask ahead of time for PRN orders/authorization (this means 'give medication as needed') from your physician.
How To Find The Best Hospital For You
1. Find a medical center with the longest track record, best survival rate, and highest volume in the procedure you need. You don't want to be the medical team's 3rd shoulder surgery.
2. Ask your doctor how frequently the hospital has done the surgery you need.
3. The American Nurses Association lists magnet hospitals as the most attractive to nurses. Good nurses means better medical care.
4 Call the hospital's quality control or risk management office and ask for infection statistics.
5 Look up the hospitals you are considering on the websites below.
6. Ask your doctor if a surgery center would be more beneficial for you rather than a hospital. Surgery Centers can be more free of disease because patients require short-term stays and there is a probability of fewer serious infections than you might find in a hospital recovery room.
Resources for Research on Hospitals
US News and World Report on America's Best Hospitals
http://health.usnews.com/sections/health/best-hospitals
HealthGrades America's 50 Best Hospitals
The Joint Commission
http://www.jointcommission.org
http://www.jcipatientsafety.org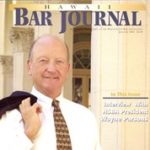 A resident of Honolulu, Hawaii, Wayne Parson is an Injury Attorney that has dedicate his life to improving the delivery of justice to the people of his community and throughout the United States. He is driven to make sure that the wrongful, careless or negligent behavior that caused his clients' injury or loss does not happen to others.