In spite of all the hem-hawing and confusion surrounding American health care reform, one senator is taking initiative.
Senator Patrick Leahy, of Vermont, has recently introduced the Health Insurance Industry Antitrust Enforcement Act into Congress, which would eliminate current antitrust exemptions for the insurance industry, thereby making them function like almost every other business in America. Since 1945, health insurance companies have been exempt from anti-trust regulations, which has shielded them from many of the same free-market factors that affect other businesses in our country. According to Leahy,
The two key provisions of the Health Insurance Industry Antitrust Enforcement Act will repeal the federal antitrust exemption for health insurance and medical malpractice insurance companies for flagrant antitrust violations, including price-fixing, bid rigging, and market allocations, and subject health insurers and medical malpractice insurers to the same good-competition laws that apply to virtually every other company doing business in the United States.
This reform would greatly help the American people, since it would subject health insurance companies to the same effects of competition and good business that affect the rest of our country's economy. Since they would no longer be protected for mistreating their customers, they would have to compete to offer better service, which would lead to better health care coverage for average Americans who are now paying exorbitant premiums and being dropped by insurance companies at the first sign of physical ailment.
The Washington Independent quotes Robert Hunter one of the great commentators on the insurance industry:
… Robert Hunter, Director of Insurance for the Consumer Federation of America and former Federal Insurance Administrator under Presidents Ford and Carter, saw it differently. In his view, the antitrust exemption, intended initially to be temporary but made permanent during closed-door conference committee sessions of Congress more than 50 years ago, must be repealed to overcome the insurance industry's anticompetitive practices that have led to higher prices and reduced services. "It is high time that insurers played by the same rules of competition as virtually all other commercial enterprises operating in America's economy," he testified.

According to Hunter, health insurance companies have been able to consistently pay less on claims by agreeing to lower the amounts they reimburse doctors and hospitals for services; adopting similar clauses in their contracts that limit their liability in unfair and abusive ways; agreeing to cut back coverage to certain places, and using similar claims processing systems designed to systematically underpay claims.

As Hunter testified, federal authorities have recommended eliminating or cutting back the antitrust exemption for health insurers and medical malpractice insurers on at least four different occasions after studying it. But Congress has never taken that step, presumably due to the power of the insurance industry lobby.

With the soaring cost of health care now in the spotlight, this may finally be the right time.
As reported by The Pop Tort one of the best consumer Blogs that I follow, the upcoming battle with Big Insurance should be entertaining:
Attention all doctors who complain about the cost of insurance rates! An important hearing is being held right now by the U.S. Senate Judiciary Committee that concerns two new bills that could ultimately eliminate your concerns in a heartbeat. The bills would repeal the anti-trust exemption under the McCarran-Ferguson Act, which makes insurance purveyors the only industry in America (other than Major League Baseball) exempt from federal anti-trust laws that prevent collusion and price-fixing.

The hearing, which is being carried live on the web at 10AM from the Dirksen Office Building (Rm 226), has been given the snappy title, "Prohibiting Price Fixing and Other Anticompetitive Conduct in the Health Insurance Industry," and there's an impressive line-up of witnesses, including Senate Majority leader Harry Reid (D-NV), and our friend and colleague, J. Robert Hunter, who is Director of Insurance of the Consumer Federation of America (CFA), former Commissioner of Insurance for the State of Texas, former Federal Insurance Administrator under Presidents Carter and Ford, and a co-author of several studies by the Americans for Insurance Reform (AIR), including the most recent one, True Risk: Medical Liability, Malpractice Insurance and Health Care.
If you are an American who loves the free-market system, do not sit by and let a company that is in charge of your health operate in a way that abuses your rights. Contact your local representative and tell them you support this bill.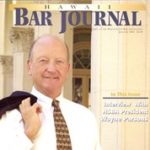 A resident of Honolulu, Hawaii, Wayne Parson is an Injury Attorney that has dedicate his life to improving the delivery of justice to the people of his community and throughout the United States. He is driven to make sure that the wrongful, careless or negligent behavior that caused his clients' injury or loss does not happen to others.