You can help make a difference in the health care reform debate – and I ask you to help. Now is the time to weigh in! Your rights are at stake.
As Congress and the President prepare to make a significant overhaul of our health care system, there are those who believe that in order to achieve universal coverage, victims of medical negligence must surrender their legal rights and remedies. In the hope of achieving "bi-partisanship," the Obama Administration has made several comments, indicating their willingness to enact medical malpractice reform in exchange for "bi-partisan" support of Obama's top domestic priority, health care reform. In fact, this coming Monday, President Obama will deliver a speech to the American Medical Association ("AMA"), a group that supports as one of their top priorities limiting the legal rights of injured patients.
Tort Reform Myth: AMA Statistics Refute 'Doctors Flee' Myth by Wayne Parsons, Honolulu
Tort Reform Myth – The Number of Lawsuits is Skyrocketing! by Wayne Parsons, Honolulu
Despite the rigid stance of many congressional Republicans, President Obama continues to "negotiate" in good faith, hoping that Republicans in Congress, the insurance industry, and the AMA will support his efforts. The fact of the matter is that allowing the discussion on health care reform to focus on medical malpractice is a distraction from the real issue of quality care, preventable medical errors which are the 6th leading cause of death in the United States, and the fraud, waste, and abuse of programs like Medicare. Reuters reports on the huge numbers of injury and death that happen through medical negligence as determined by the neutral consumer advocate Consumers Union, the nonprofit publisher of Consumer Reports magazine:
CHICAGO (Reuters) – Despite a decade of promises, little has been done to fix the problem of preventable medical errors that kill nearly 98,000 people in the United States each year, a consumer group said on Tuesday.

Consumers Union, the nonprofit publisher of Consumer Reports magazine, said lawmakers largely have failed to enact patient safety reforms recommended by a 1999 report by the Institute of Medicine or IOM that found that medical errors cost the United States $17 billion to $29 billion a year.

"There is little evidence to suggest that the number of people dying from medical harm has dropped since the IOM first warned about these deadly mistakes a decade ago," Lisa McGiffert of the Consumers Union said in a statement.

"That means a million lives and billions of dollars have been lost over the past 10 years because our health care system failed to adopt key reforms recommended by the IOM to protect patients."

In 1999, the IOM projected that 98,000 people die each year needlessly because of preventable medical errors. Consumers Union said little has changed in the past 10 years, and the group now projects that preventable medical errors now account for more than for more than 100,000 deaths each year — or as many as 1 million lives over the past decade.
http://www.youtube.com/watch?v=UrTvJzCB5Lo
White House Comment Line: 202-456-1111

Because the President's speech to the AMA is fast approaching, we are asking people to call in rather than email at this time
We must not sit by and allow the opponents of health reform to mislead the American people. We cannot allow the protections afforded to every American under the 7th amendment to be sacrificed based on misperceptions propagated by those with a vested interest. We need you, and your alliance of patient advocates to let the White House know that we will not allow special interest groups to hold hostage, the legal rights and remedies of medical malpractice victims. During the 2008 presidential campaign, President Obama affirmed that access to healthcare was a right! The notion that one must relinquish a right embodied in the Bill of Rights in exchange for another right represents bad public policy. T
he 7th Amendment is the peoples' amendment because it makes even the most powerful political corporations and the wealthiest doctors and lawyers accountable to the people in the jury box. That is exactly what Obama seems will to give up – your right to trial by jury – so that he can say he got health care reform passed. This is called the "least worse" way of doing government. The politician, in this case Obama, will say he succeeded even though his success does more harm than good. Holding bad doctors accountable makes the country safer. Don't let Obama sacrifice the 7th Amendment to get credit for health care reform:
In Suits at common law, where the value in controversy shall exceed twenty dollars, the right of trial by jury shall be preserved, and no fact tried by a jury, shall be otherwise re-examined in any Court of the United States, than according to the rules of the common law.
Thank you for your efforts on behalf of civil justice!
Please go to The People Over Profits Action Network and stay informed about your rights!
For those who want to know more about the Tort Reform movement and the corporate juggernaut that misrepresents the truth about lawsuit abuse you might enjoy this history:
The History Of Tort Reform – A Story of Corporate Greed And A Conspiracy Against Justice For The People – by Wayne Parsons, Honolulu
What do you want for health care reform? And what are you willing to give up America?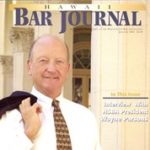 A resident of Honolulu, Hawaii, Wayne Parson is an Injury Attorney that has dedicate his life to improving the delivery of justice to the people of his community and throughout the United States. He is driven to make sure that the wrongful, careless or negligent behavior that caused his clients' injury or loss does not happen to others.