Any type of surgery can be scary. But would you feel better or worse about your impending surgery if you knew how the hospital ranked in terms of patient safety? For some this very question may not enter their mind as we blindly trust the doctor and hospital. But, for those that do consider this thought they don't know even know where to look to find such information.
The Dallas Morning News compiled an analysis and review of 9 million discharge records from hospitals in the state to provide a measuring tool for patient safety. It took more than six months. That report was recently published in the paper as a public service and indisputable proof that there is not nearly enough transparency when accessing how hospitals perform.
Parkland Memorial Hospital had numerous questions raised in regard to quality of care within the industry. Based on the analysis, Parkland is not alone. In fact, the sheer number of large institutions within the area ranked far below the federal governments composite scoring of hospital safety issues, which include but are not limited to infections acquired at hospitals and surgical error.
The information contained in the report will not be made available until 2013. You can however see the list of 10 lowest ranked hospitals in Texas.
Now that we know what is going on in Texas in terms of patient safety what about in other states? How can concerned consumers find out how their doctors and hospitals are ranked? Below are some helpful sites and links to more information.
Hospital Ratings by Consumer Reports – Ratings are based on survey responses from millions of patients, plus data on infections and readmissions.
Health Grades has hospital quality ratings in 30 categories. They also have doctor ratings in 30 categories as well.
Hospital Compare: The Department of Health & Human Services offers information on Medicare hospitals, and can help you compare different facilities.
2011 National Patient Safety Goals by The Joint Commission is worth a read.
U.S. News Best Hospitals 2011-12: Find out about the best hospitals in the U.S.A. Rankings is listed by category.
Also, take a moment to read 98,000 Reasons to Care about Patient Safety. And visit 98000 Reasons by the American Association for Justice (AAJ), named after the number of Americans who die from medical errors ever year.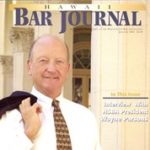 A resident of Honolulu, Hawaii, Wayne Parsons is an Injury Attorney that has dedicate his life to improving the delivery of justice to the people of his community and throughout the United States. He is driven to make sure that the wrongful, careless or negligent behavior that caused his clients' injury or loss does not happen to others.