President Obama yesterday outlined his healthcare reform plans in a speech to the AMA in Chicago. The story was covered by all three network newscasts, though it took second billing to reports on unrest in Iran. While giving the President credit for opening a dialogue, stories last night and this morning tended to cast a skeptical eye on the President's plans for funding his reforms. Moreover, some media accounts – particularly on network television – described the AMA crowd's reaction to the President's speech as negative, and concluded that doctors' opposition to the so-called "public option" underscores the potential difficulties ahead for Obama's reform efforts. USA Today (6/16, Wolf), for example, reports, "The mood was upbeat in early March when scores of powerful lawmakers and lobbyists joined…Obama in the East Room of the White House to talk about fixing the nation's health care system. … Three months later, disagreement has turned to discord over a key element of Obama's health care prescription: his insistence on a 'public plan' to compete with private insurers." USA Today adds, "America's Health Insurance Plans, an industry trade group, is joined by the American Medical Association, US Chamber of Commerce and others that have expressed misgivings about greater government involvement."" Many other sources covered this topic including: NBC Nightly News (6/15, story 3, 3:15, Williams), the AP (6/16, Alonso-Zaldivar), The CBS Evening News (6/15, story 4, 2:20, Glor), among others.
Two great resources on this subject can be found at:
Debunking the Myth on Defensive Medicine By Cecelia Prewett
Please Mr. President, Don't Sacrifice the 7th Amendment To Get Health Care Reform – That Is The Old Way Of Washington Politics That You Told Us You Were Going To Change – By Wayne Parsons
Malpractice award caps seen as issue of contention. FOX News (6/15) reported, "Obama has never endorsed capping malpractice awards, but has sought to shield doctors who follow standard and established procedures from lawsuits." If protections were created "for doctors who follow procedures from lawsuits" it "would move the debate" about "creating ways for doctors and hospitals to share such information as a means of improving care and reducing unnecessary costs" forward. Many other sources covered this story including: Dow Jones (6/16, Brin), the Chicago Tribune (6/16, Mccormick, Japsen), the Wall Street Journal (6/16, Adamy, Meckler), the AP (6/16, Alonso-Zaldivar), NBC Nightly News (6/15, story 3, 3:15, Williams), The CBS Evening News (6/15, story 4, 2:20, Glor), ABC World News (6/15, story 2, 2:55, Stephanopoulos) and in the Health Blog at the Wall Street Journal (6/15) Shirley Wang also covered the story.
Daschle says Obama is open to malpractice reform. Following up on a story in Monday's New York Times, CBS News (6/16) reports, "As if taking his case to the most powerful physicians group in the United States to push his controversial health care proposals wasn't a big enough headline, a New York Times report says President Obama has been working behind the scenes to protect doctors from malpractice lawsuits." Former Senate majority leader Tom Daschle told the Early Show on Monday that "Tort reform is going to be on the table," adding that there is "a clear understanding" that health costs are out of control.
Wall Street Journal criticizes Obama's views on medical malpractice liability. The Wall Street Journal (6/16) editorialized, "President Obama mentioned the medical liability problem yesterday, and it says something about health-care orthodoxies that even this political gesture sent his usual allies into a fluster." The Journal says, "The trial bar and its Democratic allies say that the threat of lawsuits promotes better care and assures accountability" however, "they've fought even modest changes that would offer liability protection if doctors adhere to evidence-based guidelines." Concluding, the paper says that while the Obama administration has billed his "views on medical liability as a 'credibility builder,'" the "only 'bargain' that seems likely to emerge is another major step toward total government control of the health markets."
Washington Times says Obama's health policies will hurt physicians, patients and hospitals. The Washington Times (6/16) editorializes, "Boos and awkward silences marked President Obama's speech at Monday's American Medical Association meeting in Chicago, and for good reason. Not only did he refuse to support caps for malpractice suits, but he said his administration would undercut how much doctors make." The Times notes, "The government is good at 'saving' money by simply reimbursing Medicare and Medicaid providers for less than their cost. It is essentially a tax that the government imposes — a tax that doctors and hospitals pay for staying in business." Yet, "this tax raises doctors' and hospitals' costs, forcing them to charge private patients more to compensate for the lost Medicare and Medicaid revenue." Therefore, "in the short run, these higher costs will force more people out of private insurance and into Mr. Obama's proposed government-provided insurance," and eventually, "that means less health care to go around."
Columnist lauds Obama proposal. In his column in the Chicago Tribune (6/16) David Greising writes, "The question President Barack Obama placed before a skeptical American Medical Association conference in Chicago on Monday was whether American doctors wish to be part of the ongoing health-care crisis or help find a cure." He said in reference to the contested issue of medical malpractice caps that "instead of a cap, Obama is looking at evidence-based guidelines for treatment. This approach would protect doctors who follow agreed guidelines from costly malpractice lawsuits, yet leave open the courthouse door for people who have legitimate medical claims." Concluding, Greising writes that Obama's proposal "is a flexible, comprehensive start to a debate that, at long last, might finally yield meaningful results."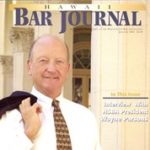 A resident of Honolulu, Hawaii, Wayne Parson is an Injury Attorney that has dedicate his life to improving the delivery of justice to the people of his community and throughout the United States. He is driven to make sure that the wrongful, careless or negligent behavior that caused his clients' injury or loss does not happen to others.