Bedsores can kill! That is why laws in Hawaii and most states require a level of care so that no resident should ever suffer from bedsores.
The sales pitch for most nursing homes sounds wonderful. caring staff. Excellent facilities. No compromises in the care of your loved ones. But many nursing homes have a difficult time making the profit targeted by their CEO and unfortunately they choose corporate profits over resident care.
That results in cutbacks in the number and quality of nurses, rationing of supplies like diapers and bed linens. Call buttons go unanswered and the overworked staff often becomes angry because they are simply unable to take care of the residents' needs.
Bedsores, medically described as "decubitis ulcers", can kill! That is why laws in Hawaii and most states require a level of care so that no resident should ever suffer from bedsores. In a bad nursing home they will say that it is impossible to prevent bedsores in residents who have suffered strokes, residents who are resistant to nurse instructions, residents who are diabetic and other excuses. None of those excuses have merit. The regulations assume that the resident will be difficult. The standards of care require intensive nursing care for a resident with these problems and the only reason for a nursing home to fail to prevent bedsores is if they cut back on services and supplies and nutrition.
Nutrition is a key factor in nursing home injuries and can directly affect the patient with bedsores. Careful monitoring of the resident's nutrition is an important factor in preventing a degenerating condition.
In Hawaii the State Department of Health monitors nursing homes. If you have a concern that a nursing home is not providing adeqaute services you can call the Department of Health and they will investigate the facility, often arriving unannounced. You can also check on whether the facility has been cited for failed procedures in the past.
When looking for a nursing home ask for the staff to resident ratio and make sure to ask for that raio for each unit in the facility. As if nurses are moved from one unit (Alzheimer's) to another on a regular basis. Aske for how many RN's the facility has and how many CNA's. Often a facility uses nurses aides supervized by a small numbers of CNA's and only one RN. Ask about any rationing of supplies: diapers, bed linens etc. The answer, of course should always be "unlimited".
Protect yourself. Good nursing homes are wonderful places but bad ones will kill the vulnerabler resident because they put profits over people. Usually you find that the bad nursing homes are dominated by a corporate CEO who worries only about profit and not patient care. There are laws that protect you and your loved ones from this form of corporate greed. Those laws were passed because of nursing home scandals. Know the law and protect your family.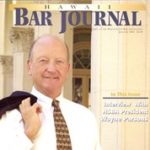 A resident of Honolulu, Hawaii, Wayne Parson is an Injury Attorney that has dedicate his life to improving the delivery of justice to the people of his community and throughout the United States. He is driven to make sure that the wrongful, careless or negligent behavior that caused his clients' injury or loss does not happen to others.