A non-profit organization, the National Committee for Quality Assurance (NCQA), that monitors health care, has found that 57,000 Americans die each year because they do not receive adequate care in hospitals. Their report, The State of Health Care Quality concludes that:
These deaths should not be confused with those attributable to medical errors or lack of. (Institute of Medicine, To Err is Human: Building a Safer Health System, 1999.) NCQA finds that Americans are not getting the care they need because the health care industry has failed to adopt needed technology, doctors inconsistently deliver appropriate care, and the health care system fails to measure and report on performance, among other reasons. access to health care, among other reasons
In 1999, the Institute of Medicine (IOM), part of the National Academy of Sciences, found that medical errors cause as many as 98,000 deaths each year.
The Center For Justice & Democracy (CJ&D) has reported that
The federal government's Agency for Healthcare Research and Quality recently found that 18 categories of medical errors, such as postoperative infections, accidental reopening of surgical wounds, and medical objects left inside patients, result in 32,500 hospital deaths, cost $9.3 billion in additional hospital charges, and lead to over 2.4 million extra days spent in hospitals. (Julie Bell, "Study of Medical Errors Puts Tentative Price Tag on Impact: Hospital Charges Alone Boosted $9.3 Billion a Year," Baltimore Sun, Oct. 8, 2003.)

The study, published in the Journal of the American Medical Association, found that even these figures greatly underestimate the problem since many medical complications were not analyzed for this study. (Lindsey Tanner, Associated Press,"Preventable Complications Cost More Than $9 Billion," Deseret News, Oct. 8, 2003.)

Dr. Chunliu Zhan, the study's lead researcher, said, "The message here is that medical injuries can have a devastating impact on the health care system. ("Research and Quality, Injuries in Hospitals Pose a Significant Threat to Patients and a Substantial Increase in Health Care Costs" Oct. 7, 2003)
Rather than trying block lawsuits by patients for injuries due to negligent medical care, doctors and hospitals should clean their own profession of this blatant cause of injury.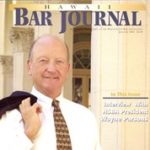 A resident of Honolulu, Hawaii, Wayne Parson is an Injury Attorney that has dedicate his life to improving the delivery of justice to the people of his community and throughout the United States. He is driven to make sure that the wrongful, careless or negligent behavior that caused his clients' injury or loss does not happen to others.