Meaningful Health Care Reform is being sabotaged by democrats who have close ties to the insurance industry. I have written about this before as have others and I encourage all Americans to look closely at what is happening in Congress and to speak up. Here is what the public wants:
72% support a government-administered public plan, according to a recent New York Times/CBS News poll. The Employee Benefits Research Institute – a group funded by the likes of JPMorganChase, Wal-Mart, General Dynamics, Morgan Stanley, Blue Cross Blue Shield, CIGNA, and United Health – found 83% in support of the public plan option.
I am a fan of Jim Dean at Democracy for America and his recent email to those of us who support the Public Plan as opposed to the Insurance Plan really focused me on who is doing what in Congress. I am copying his message here so my readers can get the message. Today he focuses on Senator Mary Landrieu of Louisiana. Please get behind those who want President Obama and Congress to deliver a true Public Plan for health care reform, not a plan that leaves the insurance industry and its bonus happy CEO's at AIG and other huge corporations in charge of your health and with a stranglehold on doctors. Here is the message from Jim Dean at Democracy For America:
Yesterday, we asked you to help us escalate our campaign against roadblock Democrats like Senator Mary Landrieu in Louisiana and DFA members nationwide delivered.

We heard your message loud and clear: You want to turn up the heat on Insurance Industry Democrats who are trying to kill real reform.

From the Washington Post to the White House press pool, everyone is talking about this campaign and our hard hitting new ad. In yesterday's Wall Street Journal, Landrieu spokesman Aaron Saunders refused to respond to the ads then reiterated whose side Sen. Landrieu is really on:
"She is currently reviewing all of the reform proposals, but does not believe that health care reform starts with a public option. Senator Landrieu supports a predominantly private system…"
In the New Orleans' leading paper, The Times-Picayune, President Obama had this to say in response to a question about our joint campaign with MoveOn-org and ChangeCongress-org:
"I can't answer for all the ads that are being run on both sides of the debate… some of the resistance here is the result of many years of panic-peddling when it comes to health care and gets caught up in old ideological debate…" But, Obama said, "If we know that the status quo is not working for the people of Louisiana, then the way to persuade the Louisiana delegation to support it is coming up with a plan that is going to be good for the people of Louisiana, and then my hope is that (the Louisiana delegation) is responsive to the needs of the people."
The President went on to make a strong case for a public healthcare option that is supported by 76% of America. It's up to us to make sure Insurance Industry Democrats feel the heat if they stand against the President and work to kill real reform.
CONTRIBUTE $50 RIGHT NOW TO TURN UP THE HEAT
Working together, we will guarantee healthcare for all. Thank you for everything you do.
-Jim
Jim Dean, Chair
Democracy for America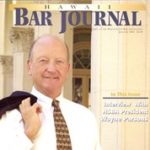 A resident of Honolulu, Hawaii, Wayne Parson is an Injury Attorney that has dedicate his life to improving the delivery of justice to the people of his community and throughout the United States. He is driven to make sure that the wrongful, careless or negligent behavior that caused his clients' injury or loss does not happen to others.