Have you ever looked at articles produced by About.com? Try it someday. Today I am posting an article that is particularly relevant to my clients: "How to Keep a Symptom Diary How a Written Record Can Maximize Recovery". Our memories are only so good and to optimize medical care the day to day events that an injured or ill person experiences are crucial for the doctors and therapist. I suggest that every patient in treatment keep a Symptom Diary. As an attorney in Honolulu helping injured and ill patients this article is one that I will give to each person that I represent. The article below pertains to a cancer patient receiving chemotherapy but applies to other illnesses and injuries, too. The American Cancer Society has a downloadable form. They suggest tracking symptoms as well as side effects. If you or a loved one are being treated for an injury or illness I strongly suggest that you follow this program. Here is the article.
From Betsy Lee-Frye, for About.com

Updated October 27, 2008

About.com Health's Disease and Condition content is reviewed by our Medical Review Board

(LifeWire) – Chemotherapy and radiation, which are meant to obliterate cancer, can take a heavy toll on the rest of your body. By keeping a symptom diary during your diagnosis and treatment, you can help your doctor be aware of the side effects that are bothering you, such as nausea, or pain and fever, which could signal an infection.

What Is a Symptom Diary?

Your symptom diary should be a record of how you feel each day, even when you are symptom-free. According to the American Cancer Society, patients should record everything from fatigue to skin irritation to fevers and chills.

Make sure you talk to your oncologist about your side effects and symptoms that warrant a phone call to the doctor's office and a trip to the emergency room. Record these in a place that's easy to find. Don't be afraid to call or go in if you experience any of the symptoms your doctor mentions.

Your journal is also a place to jot down any questions and concerns you have along the way. It can be difficult to remember these concerns if you don't jot them down, and your diary is a perfect place to record them. Make a note and bring the journal in for your regular appointments. Communication is important to a healthy doctor-patient relationship, so don't be afraid to pose your questions.

Why Keep a Symptom Diary?

The most important reason to keep a symptom diary is your health and well-being. These notes can help your doctor be aware of and treat your side effects and symptoms. For example, after reading your journal, your doctor might prescribe anti-nausea medication. Or if you are experiencing fatigue, he may also order blood tests to rule out other conditions, like anemia. The diary may also help your physician catch an infection, which can be serious for cancer patients.

You might also use your journal as a way to share information and learn from others with cancer. If you learn you are having a problem with fatigue at specific times, you may want to talk to people in a cancer support group or through an online forum about ways to deal with it. Then you can also share these tips and the advice you learn with others.

How Do I Get Started?

There are a variety of ways to start a symptom journal. You could simply pick up a blank notebook or you can download a sample diary from the American Cancer Society, which offers diaries specific to those patients who are undergoing chemotherapy, radiation and interferon, or interleukin treatments. The society also offers a downloadable pain diary.

Your diary should include symptoms resulting from your treatment, including fatigue, pain, fever, chills, mouth sores, nausea, vomiting, constipation, difficulty swallowing and skin irritations. If you'd rather start your own diary, take a look at the American Cancer Society forms for ideas.

There is no need to write in your diary every hour. Just keep your journal at your bedside and make some notes before you turn out the light. Regardless of how you choose to create your diary, leave space for any questions or concerns.
Sources:
LifeWire, a part of The New York Times Company, provides original and syndicated online lifestyle content. Betsy Lee-Frye is an independent journalist living in Kansas City, Mo. Her work has appeared in The Dallas Morning News, Kansas City Magazine and Better Homes and Gardens Special Interest Publications.
"Chemotherapy and Your Emotions." cancer.org. 2008. American Cancer Society. 1 Oct. 2008
"Side Effects and Ways To Manage Them." cancer.gov. 29 Jun. 2007. National Cancer Institute. 1 Oct. 2008 .
"Social Life and Activities during Chemotherapy." cancerhelp.org. 8 Jun. 2007. Cancer Research UK. 1 Oct. 2008 .
"Track Side Effects." cancer.org. 2008. American Cancer Society. 1 Oct. 2008 .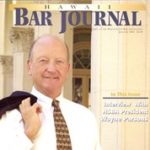 A resident of Honolulu, Hawaii, Wayne Parson is an Injury Attorney that has dedicate his life to improving the delivery of justice to the people of his community and throughout the United States. He is driven to make sure that the wrongful, careless or negligent behavior that caused his clients' injury or loss does not happen to others.