For such a serious developmental disability affecting children parents often have a difficult time knowing if their baby is suffering from cerebral palsy. Like with many conditions affecting babies, cerebral palsy requires close observation of the child. The afflicted child may only exhibit problems like cutting paper with scissors or writing or may have disturbing behavior like inability to balance or use their arms and/or legs. Here are the things to look for:
1. After 2 months see if the child has trouble holding the head upright when picked up, or when their legs cross (scissor) when picked up.
2. After 6 months the child may reach with only one hand while the other hand is in a fist or the child has a difficult time bringing the hands together.
3. After 10 months watch for the child crawling by pushing with one hand and one leg and dragging the other side or sitting alone a lot.
4. After 12 months the child may not be able to stand with support or crawl.
5. After 24 months the child can't walk or push a wheeled toy.
If you know a child with these problems or symptoms you should ask the child's doctor to examine the child. A developmental pediatrician or child neouroligist would also be able to diagnose cerebral palsy (CP). Great resources are plentiful on the internet to educate yourself about the causes and signs and symptoms of cerebral palsy.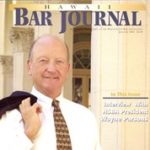 A resident of Honolulu, Hawaii, Wayne Parson is an Injury Attorney that has dedicate his life to improving the delivery of justice to the people of his community and throughout the United States. He is driven to make sure that the wrongful, careless or negligent behavior that caused his clients' injury or loss does not happen to others.