The statistics in Hawaii show that we have more doctors per capita than 80% of the other states. Something like 300 doctors for each 100,000 Hawaii residents. Despite this fact the doctors in Hawaii are trying to take away consumer rights and be excused for injuring their patients through medical errors by bullying the Hawaii legislature into passing anti-consumer legislation. The local medical establishment is using the same false information that has been used around the country. It is a shame to see the medical profession stoop to the public dissemination of falsehoods. All they are doing is using the same misleading and false statements that have been proved false across the country in state after state to trick Hawaii legislators. Outsiders from the mainland have come to Hawaii to perpetuate theses myths. Here is an article for Oklahoma where this same campaign of medical dis-information has been used by doctors against the people. It is an informative read and shows the false campaign for what it is: Shibai!
March 26, 2009 09:43 pm

­ Doctors fleeing Oklahoma is simply a myth. The number of doctors in our state is increasing rapidly despite claims that they are leaving because of the legal environment.

Oklahoma had 193 physicians per 100,000 people in 2003, according to American Medical Association statistics. By 2007 the ratio had grown to 200 per 100,000 people.

In 1998 Oklahoma had 6,412 physicians. By 2007 the number had grown to 7,245, an 11.5 percent increase.

The growth in the number of physicians is an obvious sign that doctors are being trained in Oklahoma and are practicing medicine here, despite scare tactics that depict a nonexistent mass exodus to Texas and elsewhere. If doctors do leave, it's because of a relative lack of residency programs in Oklahoma rather than concerns about liability. And research shows doctors often stay where they complete residency training.

The state's leading medical malpractice insurer, doctor-owned Physicians Liability Insurance Co., also is doing well. PLICO is in the best financial shape of its three-decade existence, as its executives proclaim and its reports show.

In 2008 PLICO wrote $63.9 million in premiums and reported claims of $35.5 million. These numbers tell the real story.

The question the state's doctors should be asking is why PLICO is posting record profits while the number of lawsuits has fallen. Lawsuits aren't the problem ­ insurance companies are.

Oklahoma is clearly a profitable insurance market for PLICO; no wonder, with lawsuit filings decreasing rapidly. From 2003-07 medical negligence filings decreased by 29.7 percent in the state's 13 most populous counties. Moreover, 39 counties ­ 51 percent of the state's total ­ had fewer than five medical malpractice lawsuits from 2004-07.

The evidence of a lawsuit crisis simply isn't there. Those who claim there is one have yet to provide anything more than hearsay and the kinds of anecdotes they regularly dismiss when they come from opponents.

Sometimes what's not being said is much more important than what is. If the legal climate in Oklahoma is so hostile, as the medical and insurance lobbies often claim, why has Physicians Practice magazine ranked Oklahoma one of the nation's most physician-friendly states?

Improving health care should include insurance reform and reducing the 100,000 deaths annually from preventable medical errors. These subjects need to be part of the debate but are seldom mentioned. Disciplining the tiny number of physicians who are responsible for the bulk of medical malpractice payments would be a start.

Insurers also must stop charging doctors of the same specialties the same rates regardless of performance.

Imagine paying the same for your car insurance as someone who has been in repeated wrecks or had a DUI. This is how medical malpractice insurance works.

Oklahoma doctors deserve better than to be pawns of the same insurance companies that have made their practices unmanageable, shortchanged their patients and taken their money while blaming others.

JEFF RAYMOND is executive director of OKWatchdog, a consumer and patient advocacy organization.

Copyright © 1999-2008 cnhi, inc.
Calvin Say and Jon Riki Karamatsu, should be standing up for the truth and for Hawaii consumers, not selling out to the elite medical profession. Where are their voices in telling the truth to Hawaii voters who put them in office? And where are our Newspapers in educating the public about these falsehoods. Newspapers across the country are failing because people have learned that the facts reported are often selected ob political bases and not in telling the truth to the public. In Oklahoma, Jeff Raymond and "OKWatchdog" are educating the public about the truth. Hawaii desperately needs such an organization given the misleading information that our legislators and our mainstream TV, radio and newspapers perpetuate on behalf of powerful insider interests. Do you trust the newspapers, TV news departments and our legislators to tell you the truth? I'd like to know how you feel about these subjects. Please speak up whether you agree or disagree with me. What questions do you have? How do you feel about starting a citizen watchdog group in Hawaii similar to OKWatchdog?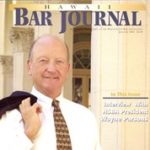 A resident of Honolulu, Hawaii, Wayne Parson is an Injury Attorney that has dedicate his life to improving the delivery of justice to the people of his community and throughout the United States. He is driven to make sure that the wrongful, careless or negligent behavior that caused his clients' injury or loss does not happen to others.