The healtcare quality company Healthgrades concluded that in each of the years 2000, 2001 and 2002, 195,000 people died in U.S. hopsitals from "preventable" medical errors. Their new report was based upon review of 37 million hospital records and followed earlier studies that concluded that the healthcare system was experience an epidemic of immense proportions.
Previous work by Chunliu, M.D. and Marlene R. Miller, M.D. developed models of mortality and economic impact that was published in the Journal of the American Medical Association (JAMA) in 2003. That study supported the 1999 report by the Institute of Medicine's (IOM) that concluded that preventable medical errors caused up to 98,000 deaths annually.
The new study by Heathgrades sys in essence that the number of American's killed in hopsitals in the U.S. each year through preventable medical mistakes is equal to 390 fully loaded 747's crashing each year with all on board killed. Don't be fooled by doctors whining about frivolous lawsuits. They have a huge and disgraceful problem that is hidden from public view.
The public would be shocked by these hard facts because the medical insurnace industry and doctors spend millions of dollars each year trying to persuade the public that they are being subjected to unfair and frivolous lawsuits. The truth is that doctors and hospitals have hood-winked the public and influenced politicians to pass laws that give them ridiculous protections from their rampant negligence.
Isn't it morally reprehensible for rich doctors to lie to the public about this epidemic of death. The laws that that the doctors have succeeded in passing have made lawsuits against them nearly impossible. In Hawaii that are less than 100 claims filed against doctors per year. Still they complain publically abut a lawsuit crisis.
Rather than seek protection from those who are injured through their medical errors, doctors and hospitals should work to eliminate or lessen errors and to provide better care to their patients. In Hawaii the doctors have been trying to get more protection from valid claims brought by families victimized by this epidemic of death, rather than get to work on lessening their own medical negligence. Hopefully the people in Hawaii and at our legislature will stand up to this arrogant abuse of the truth in 2009.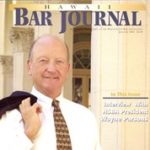 A resident of Honolulu, Hawaii, Wayne Parson is an Injury Attorney that has dedicate his life to improving the delivery of justice to the people of his community and throughout the United States. He is driven to make sure that the wrongful, careless or negligent behavior that caused his clients' injury or loss does not happen to others.