The University of Washington along with 21 other medical centers warn about acetaminophen use and severe liver toxicity in the December issue of Hepatology. Dr. Anne M. Larsen M.D. warns that as little as 7.5 grams of acetaminophen per day can lead to severe liver toxicity.
Although the reaction is rare it is a serious threat since so many drugs are combinations of acetaminophen and other drugs. The article in Hepatology stresses education od pharacists, doctors and patients to prevent this harm.
Never take more than the package-recommended 4 g/day — higher doses may cause severe hepatic necrosis leading to acute liver failure. N-acetylcysteine prevents injury to the liver if administered within 12 hours but many people are unaware that they could benefit from it.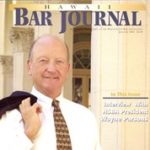 A resident of Honolulu, Hawaii, Wayne Parson is an Injury Attorney that has dedicate his life to improving the delivery of justice to the people of his community and throughout the United States. He is driven to make sure that the wrongful, careless or negligent behavior that caused his clients' injury or loss does not happen to others.