Hawaii has a few Swine Flu cases, most recently a student up at UH. Our medical community seems well organized and prepared. The entire country seems to be on top of this situation.
We now know that the current virus H1N1 virus probably doesn't have the teeth that will lead to a large scale pandemic like the 1918 one that killed so many people. But the life cycle of a virus and its propensity to mutate means that in a matter of days a new strain could take wings and cause problems. The fear is that the current virus connects with the avian flu virus from Asia and then becomes significantly more virulent. This little virus looks pretty scary when you see it up close.
The general picture of H1N1 has been widely reported:
Influenza A virus subtype H1N1, also known as A(H1N1), is a subtype of influenzavirus A and the most common cause of influenza (flu) in humans. Some strains of H1N1 are endemic in humans, including the strain(s) responsible for the 1918 flu pandemic which killed 50–100 million people worldwide. Less virulent H1N1 strains still exist in the wild today, worldwide, causing a small fraction of all influenza-like illness and a large fraction of all seasonal influenza. H1N1 strains caused roughly half of all flu infections in 2006.[1] Other strains of H1N1 are endemic in pigs and in birds.
The question as I see it in Honolulu is how do we deal with the possible infection in the community now, and then how is Hawaii prepared should a more virulent flu emerge?
Looking at the current infection risk, people with flu like symptoms should go to the doctor and not circulate in the community particularly around children and the elderly until they are sure that they don't have H1N1. Get some disinfectant wipes and carry them everywhere. Look for ones that are effective against virus. All soap is not created equal. Wash hands and face frequently. Use a soap that is antibacterial. I do not not about antiviral soaps. I would be interested if any of you know. Don't touch as many things as you used, particularly in public places. Airplane travel? Don't unless you have to.
Now what about masks? That is a controversial subject. Do they stop the H1N1 virus?
The State of Tennessee says that no one knows for sure but that wearing one is okay:
The state said it doesn't want people with influenza symptoms walking around the general public without masks. Jones said he did not recommend that healthy people wear masks if the person is already being careful washing his or her hands on a regular basis.

He said there was not major scientific evidence one way or the other to wearing masks, but the state was not pushing the general public to wear them.

The state said they have a stockpile of about 600-dozen courses of Tamiflu vaccine.
Information on the effectiveness of facemasks and respirators for the control of influenza in community settings is extremely limited. Thus, it is difficult to assess their potential effectiveness in controlling swine influenza A (H1N1) virus transmission in these settings. In the absence of clear scientific data, the interim recommendations below have been developed on the basis of public health judgment and the historical use of facemasks and respirators in other settings.

Unless otherwise specified, the term "facemasks" refers to disposable masks cleared by the U.S. Food and Drug Administration (FDA) for use as medical devices. This includes facemasks labeled as surgical, dental, medical procedure, isolation, or laser masks. Such facemasks have several designs. One type is affixed to the head with two ties, conforms to the face with the aid of a flexible adjustment for the nose bridge, and may be flat/pleated or duck-billed in shape. Another type of facemask is pre-molded, adheres to the head with a single elastic band, and has a flexible adjustment for the nose bridge. A third type is flat/pleated and affixes to the head with ear loops. Facemasks cleared by the FDA for use as medical devices have been determined to have specific levels of protection from penetration of blood and body fluids.

When close contact with others cannot be avoided, the use of Facemasks or respirators in areas where transmission of novel influenza A (H1N1) virus has been confirmed should be considered as follows:

Persons who are at high risk of complications from novel influenza A (H1N1) infection (for example, persons with certain chronic medical conditions, children less than 5 years, persons 65 or older, and pregnant women) should consider their risk of exposure to novel influenza if they attend public gatherings in communities where novel influenza A virus is circulating. In communities with several reported cases of novel influenza A (H1N1) virus infection, persons who are at risk of complications from influenza should consider staying away from public gatherings.
Based on currently available information, for non-healthcare settings where frequent exposures to persons with novel influenza A (H1N1) are unlikely, masks and respirators are not recommended.
Persons who are ill with influenza-like symptoms should stay home and limit contact with others as much as possible. When not alone or in a public place, protect others by wearing Facemasks to reduce the number of droplets coughed or sneezed into the air and the time spent in crowded settings should be as short as possible.
Respirators should be considered for use by individuals for whom close contact with an infectious person is unavoidable. This can include selected individuals who must care for a sick person (e.g., family member with a respiratory infection) at home.

These interim recommendations will be revised as new information about the use of Facemasks and respirators in the current setting becomes available.
So do masks work or not? I find it puzzling that scientists and mask manufacturers do not know. The first question is do the masks stop the virus. If so that should be said in simple up front terms. If not then say that also. Are H1N1 virus particles too small for the masks? If the problem is that the masks can leak – which makes perfect sense to me, then that should be said clearly. I just read a bunch stories on masks and Swine Flu and if it was in there I couldn't find it. I just got a lot of words with carefully chosen phrases.
http://gannett.a.mms.mavenapps.net/mms/rt/1/site/gannett-wgrz-3315-pub01-live/current/launch.html?maven_playerId=articleplayer&maven_referralPlaylistId=playlist&maven_referralObject=1110547956
For Hawaii I have decided not to wear a mask for this flu. If I get on an airplane I will probably wear one. We connect with all of Asia and all of the mainland US and European travelers are always on airplanes to and from Hawaii. At worst the mask can't hurt. Which mask? The N-95 seems to be the one of choice. The main thing is to not spread the disease and that requires some decisions if you get sick.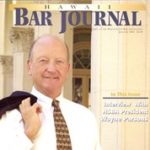 A resident of Honolulu, Hawaii, Wayne Parson is an Injury Attorney that has dedicate his life to improving the delivery of justice to the people of his community and throughout the United States. He is driven to make sure that the wrongful, careless or negligent behavior that caused his clients' injury or loss does not happen to others.