The New York Times (5/7, B4, Abelson) reports,
"The New Jersey attorney general has announced a settlement with a medical device maker accused of failing to disclose financial conflicts of interest among doctors researching its products." Attorney General Anne Milgram added that "her office is investigating other similar conflicts in the device industry," and has "issued subpoenas to five major device makers."
http://www.youtube.com/watch?v=i0_mZDQhKq0
Under the recent settlement,
"Synthes, the maker of the ProDisc artificial spinal disk," is required "to disclose any future payments or investments held by doctors involved in researching its products." In addition, "the company has agreed to make the information publicly available through its website," and to "stop paying doctors who are conducting clinical trials of its products with stock or stock options." Synthes "agreed to pay $236,000 to reimburse the attorney general's office for its investigation."
Milgram sent a letter "Tuesday to the FDA and members of Congress," criticizing regulators "for doing 'nothing to regulate these conflicts,' despite…an obvious lack of disclosure from the researchers."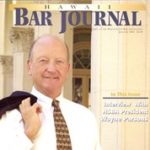 A resident of Honolulu, Hawaii, Wayne Parson is an Injury Attorney that has dedicate his life to improving the delivery of justice to the people of his community and throughout the United States. He is driven to make sure that the wrongful, careless or negligent behavior that caused his clients' injury or loss does not happen to others.