The news is full of stories about hip replacement implant surgeries gone bad. Joseph Saunders, a leading medical device expert attorney from Florida has been a great news source for the status of lawsuits by patients and about what is wrong with the implants, particularly the Depuy ASR. The New York Times reports a crisis in patients with these devices in a recent news story, Hip Implant Complaints Surge, Even as the Dangers Are Studied
The federal government has received a surge in complaints in recent months about failed hip replacements, suggesting that serious problems persist with some types of artificial hips even as researchers scramble to evaluate the health dangers.
The New York Times

An analysis of federal data by The New York Times indicates that the Food and Drug Administration has received more than 5,000 reports since January about several widely used devices known as metal-on-metal hips, more than the agency had received about those devices in the previous four years combined.

The vast majority of filings appear to reflect patients who have had an all-metal hip removed, or will soon undergo such a procedure because a device failed after only a few years; typically, replacement hips last 15 years or more.

The mounting complaints confirm what many experts have feared — that all-metal replacement hips are on a trajectory to become the biggest and most costly medical implant problem since Medtronic recalled a widely used heart device component in 2007. About 7,700 complaints have been filed in connection with that recall.
Several major manufacturers of these FDA approved devices are facing lawsuits that allege the devices cause a condition called metalosis in the patients. Depuy is the most likely hip implant to cause serious injury. Many younger adults are opting for hip implants. Metal on metal (MoM) devices become more frequently used by doctors. According to the Alaska Epidemiology Bulletin:
Over the past decade, cobalt-chromium Metal-on-Metal Hip Arthroplasty (MoMHA) has been performed with increasing frequency throughout the United States, particularly in active and younger patients. During a recent review of the Nationwide Inpatient Sample database, 35% of 112,095 primary total hip replacements performed in the United States between October 1, 2005, and December 31, 2006 were MoMHAs
There a number of Hawaii implant recipients and some lawsuits filed.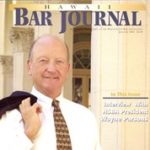 A resident of Honolulu, Hawaii, Wayne Parsons is an Injury Attorney that has dedicate his life to improving the delivery of justice to the people of his community and throughout the United States. He is driven to make sure that the wrongful, careless or negligent behavior that caused his clients' injury or loss does not happen to others.