The New York Times (5/5, D5, Rabin) reports that "dozens of women" are "suing the maker of [a] vaginal sling, called ObTape" for complications they claim are associated with the product.
The product was used in patients with "stress urinary incontinence" to "plug the leak by inserting a hammock made of a strip of synthetic mesh like material…under [the] urethra." Mentor Corporation "stopped selling ObTape in 2006 but says there is nothing wrong with the product, which was cleared for sale by the Food and Drug Administration.". But injured women have experienced the tape migrating in their body and disintegrating.
http://cbs4.com/video/?id=53869@wfor.dayport.com
However an FDA MedWatch Alert in late 2008 brought this product to public attention:
On October 20, 2008, the United States Food and Drug Administration, which regulates the medical device industry, issued a MedWatch Alert informing healthcare professionals of serious complications associated with surgical mesh vaginal slings, such as the Mentor ObTape. In that Alert, the FDA notes that it has received hundreds of adverse incident reports concerning these devices over the past three years, including complaints of infection, vaginal tissue erosion, perforation, and recurrence of the very problems that the slings were intended to treat. The Alert also contains a list of recommendations for physicians who have implanted these devices in patients, or who may be treating patients who have had these slings implanted, including vigilance for potential adverse effects of the sling, informing patients that complications associated with the slings may require additional surgery that may not correct the problem, and informing patients "about the potential for serious complications and their effect on quality of life, including pain during sexual intercourse [and] scarring…".
The FDA Alert states:
Over the past three years, FDA has received over 1,000 reports from nine surgical mesh manufacturers of complications that were associated with surgical mesh devices used to repair POP and SUI. These mesh devices are usually placed trans vaginally utilizing tools for minimally invasive placement.

The most frequent complications included erosion through vaginal epithelium, infection, pain, urinary problems, and recurrence of prolapse and/or incontinence. There were also reports of bowel, bladder, and blood vessel perforation during insertion. In some cases, vaginal scarring and mesh erosion led to a significant decrease in patient quality of life due to discomfort and pain, including dyspareunia.

Treatment of the various types of complications included additional surgical procedures (some of them to remove the mesh), IV therapy, blood transfusions, and drainage of hematomas or abscesses.

Specific characteristics of patients at increased risk for complications have not been determined. Contributing factors may include the overall health of the patient, the mesh material, the size and shape of the mesh, the surgical technique used, concomitant procedures undertaken (e.g. hysterectomy), and possibly estrogen status.

Recommendations

Physicians should:

Obtain specialized training for each mesh placement technique, and be aware of its risks.
Be vigilant for potential adverse events from the mesh, especially erosion and infection.
Watch for complications associated with the tools used in transvaginal placement, especially bowel, bladder and blood vessel perforations.
Inform patients that implantation of surgical mesh is permanent, and that some complications associated with the implanted mesh may require additional surgery that may or may not correct the complication.
Inform patients about the potential for serious complications and their effect on quality of life, including pain during sexual intercourse, scarring, and narrowing of the vaginal wall (in POP repair).
Provide patients with a written copy of the patient labeling from the surgical mesh manufacturer, if available.

Additional patient information can be found on the following FDA Consumer website at http://www.fda.gov/cdrh/consumer/surgic
But, the suits "raise new questions about the process by which the FDA reviews new medical devices." The agency "merely 'clears' medical devices with minimal testing if they are deemed 'substantially equivalent' to devices already in use." And, for ObTape, "the chain of similarity claims can be traced back to an older product that caused so much harm it was taken off the market." Still, the FDA approved the "new generation of vaginal slings whose only claim to safety was their similarity to the flawed device."
This highlights a major consumer battleground over tort reform with drug companies and medical device manufacturers: should FDA approval of a device bar any woman injured from bringing a lawsuit? That is exactly what Big Pharma is pushing on the courts and Congress. As you can see from this story the FDA is not equipped to determine the safety of a product as FDA was stripped of a mandate and funding to carry out meaningful evaluations. Big drug companies and medical product manufacturers put profits ahead of people and these women with ObTape injuries are trying to change that situation.
The Mentor story is covered beautifully by Jane Akre at Injury Board:
Lawsuit: Mentor Mesh For Urinary Incontinence
Other good resorces on medical device regulation failures at the FDA can be found at:
Defective Medical Devices & Implants by Injury Board
FDA Asked to Overhaul its Medical Device Testing System by Carrie Strasser
Embattled FDA Office of Device Evaluation Accused of Acting Illegally by Wayne Parsons
Federal Preemption: Is the FDA testing process fail-safe and protecting you, the patient? by Steve Lombardi
FDA not enforcing medical device safety standards by Jessica Smagacz
FDA Holds Meeting on Medical Device Approval by David Mittleman
What do you think about this? This issue has not happened by accident. Read about the history of tort reform and the conspiracy against people like those women injured by ObTape fueled by corporate greed and political corruption at the top in The History Of Tort Reform – A Story of Corporate Greed And A Conspiracy Against Justice For The People.
I'd like to hear from the Mentor Corporation and the FDA. How about you:?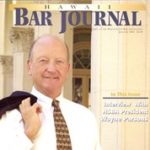 A resident of Honolulu, Hawaii, Wayne Parson is an Injury Attorney that has dedicate his life to improving the delivery of justice to the people of his community and throughout the United States. He is driven to make sure that the wrongful, careless or negligent behavior that caused his clients' injury or loss does not happen to others.