CQ HealthBeat (5/14, Kim) reports that the House Energy and Commerce Committee's Health Subcommittee "heard witness testimony on a measure that would allow consumers to sue companies under state law for injuries sustained by sophisticated medical devices" on Tuesday. Supporters of HR 1346, the Medical Device Safety Act of 2009, said "that the bill would ensure product safety and consumer protection, while opponents argued that the bill would stifle life-saving medical innovation and impose unnecessary regulation on medical device companies." The bill is in response "to a Supreme Court ruling issued last year that states that under the Medical Device Amendments of 1976, certain medical devices that must go through Food and Drug Administration (FDA) pre-marketing approval are preempted from being sued for liability under state law." That decision "has already resulted in 1,400 injury cases being thrown out of court, said Committee Chairman Henry A. Waxman (D-CA) [a] co-sponsor of the bill. It's the possibility of litigation that is one of the most powerful incentives to safety, Waxman said."
NPR (5/13, Silberner) reported, "The U.S. Supreme Court ruled in February 2008 that an OK from the Food and Drug Administration for a high-tech medical device is all a manufacturer needs to avoid being sued in state court." Now, "Rep. Frank Pallone (D-NJ) wants to change that." He said, "There are problems with medical devices that arise outside of the FDA approval process because that process is limited. … And we should not preclude people from suing and recovering damages if something comes up."
Modern Healthcare (5/13, Rhea) reported that House lawmakers "listened to testimony from experts and patients and argued the merits of the Medical Device Safety Act of 2009." The act is "sponsored by Rep. Frank Pallone Jr. (D-N.J.)" and "would negate the Supreme Court's decision in last year's Riegel vs. Medtronic case, which involved a Medtronic-manufactured balloon catheter that ruptured inside the patient during coronary artery surgery."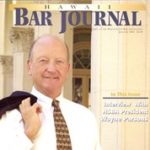 A resident of Honolulu, Hawaii, Wayne Parson is an Injury Attorney that has dedicate his life to improving the delivery of justice to the people of his community and throughout the United States. He is driven to make sure that the wrongful, careless or negligent behavior that caused his clients' injury or loss does not happen to others.