A bad hip hurts. Doctors tell their patients to "live with it as long as you can" and when the pain is so bad that quality of life is unbearable to implant a medical device to replace the natural hip joint.
The Wright Medical Profemur Total Hip System, designed and manufactured by Wright Medical Technology promised hope. Depuy and Zimmer are marketing new products and trying to convince doctors to use their medical device. Don't assume that your doctor knows about all of the defects in the hip implant devices. Doctors work long hours and do have time to figure out all of the flaws in any medical device.
Total hip joint replacement – such as the PROFEMUR Hip System – promises to enable hundreds of thousands of people with painful hips to have hope to live fuller, more active lives. Can you imagine the nightmare of having a metal and plastic device surgically implanted in your body and then having more pain that when you started, and have to have a second surgery to remove the device? Well it is happening daily.
Ask questions. Don't do it unless you get answers. The questions to ask:
How many patients have you installed this device in before me? If the answer is "none" or "a few", find another doctor.
Have any of your patients had problems with this device? What problems?
What problems have been identified across the country with this device?
The PROFEMUR Hip System is marketed to surgeons as a modular approach to total hip anthroplasty. According to the Wright Web site, "The unique modular neck component allows soft tissue balancing and easy restoration of the hip joint center of rotation. This modular approach to implant design provides surgeons with unsurpassed options for primary and revision hip surgery."
In 2004 Wright Medical recalled its metal acetabular hip cups associated with the CONSERVE(R) Total and CONSERVE(R) prostheses. The recall was prompted because the implant was manufactured with a seam or "ride" on the cup surface that caused injury.
Now, the recent DePuy ASR hip recall has spurred a great deal of attention about hip prosthesis in general. In fact, both the DePuy and Wright system have been called into question by the consumer protection community along with medical experts.
The Wright Profemur, the DePuy ASR and Zimmer products are the subject of numerous product liability lawsuits across the country. Two plaintiffs in Illinois allege the Profemur system failed due to a defective and negligent design. Similar allegations have been made by a plaintiff in Colorado. In most cases the femoral stem breaks causing tremendous pain and significant medical bills. Hawaii has many patients who received Wright, DePuy and Zimmer implants.
A recent study from the Australian Joint Registry, found the Wright Medical Technologies Profemur Z hip implant has created substantial hardships for patients. In fact, at the three-year interval the statistics reveal an 11.2% failure rate. The Depuy hip implants are also in the news:
More people than expected suffered pain which required additional surgery. Patients also complained about swelling and problems walking according to company data. Five years after implantation, approximately 12 percent of patients, (1 in 8), who received the ASR resurfacing device; and 13 percent of patients (1 in 8), who received the ASR total hip replacement, needed a second hip surgery. A second hip surgery to fix a problem is called revision surgery.

The problem: Invasive hip surgery has numerous risks including anesthesia and infection plus an arduous recovery and rehabilitation period. Why does the DePuy ASR hip implant have such a high failure after only five years?

The problem: Surgeries are expensive, risky, and require recuperation, putting painful physical and emotional burdens on the patient, his/her family, and their finances.

The problem: DePuy is offering an ASR hip implant solution but it's not enough and risky at best.
Depuy is trying to go directly to patients and get them to sell their rights to compensation for much less than it is worth. Zimmer is filing lawsuits against attorneys who are representing injured patients. Some big corporations are using Bullying to shut up the opposition. Meanwhile, patients who had bad hips to begin with and who no longer could live with the pain – are now facing more surgeries and live in more pain. Maybe we need Ron Paul and the Tea Party to take on these huge medical device manufacturers. Depsite his campaign promises I doubt that President Obama has any interest in protecting patients.
For more information on hip implants, visit the American Academy of Orthopaedic Surgeons (AAOS).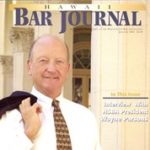 A resident of Honolulu, Hawaii, Wayne Parsons is an Injury Attorney that has dedicate his life to improving the delivery of justice to the people of his community and throughout the United States. He is driven to make sure that the wrongful, careless or negligent behavior that caused his clients' injury or loss does not happen to others.