The New York Times (4/22, A15, Harris) reports,
"An unusual internal meeting scheduled for Wednesday at the Food and Drug Administration may signal how agency officials intend to handle the many controversies swirling around its embattled device division." According to an email from the director of the agency's office of device evaluation, Dr. Donna-Bea Tillman, the FDA will hold an "all-hands meeting" on April 10 "to discuss the strategic direction of the device center."
In letters to President Obama and members of the administration, "nine dissident scientists" stated that "agency officials had acted illegally and that patients were routinely put at risk by medical devices approved for sale despite significant and often unanimous objections from scientific reviewers." As a result, "a Congressional investigation into the scientists' concerns has been opened."
The subject has been covered brilliantly in an article by one of my favorite consumer advocates, Jane Akre: "Medical Device Division of FDA Broke, Needs Fixing"
In addition, lawmakers are expected to propose legislation this week "that would ask the Institute of Medicine to investigate concerns surrounding the device division."
These matters are crucial to all Americans and every resident of the State of Hawaii. Health and safety in medical treatment is something we all should be able to trust. Doctors and their insurance companies spend most of their time complaining about lawsuits that result from bad doctor's negligence. They should be crusading for a better FDA to protect their patients from unsafe medical devices among other things. In Hawaii it would be refreshing to hear from doctors on a subject like this as opposed to having them seeking special laws to excuse them from negligent injury to their patients.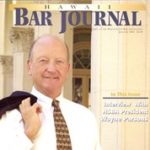 A resident of Honolulu, Hawaii, Wayne Parson is an Injury Attorney that has dedicate his life to improving the delivery of justice to the people of his community and throughout the United States. He is driven to make sure that the wrongful, careless or negligent behavior that caused his clients' injury or loss does not happen to others.