STROKE IDENTIFICATION
We saw Natasha Richardson die of a traumatic brain injury (TBI) shortly after hitting her head on a ski slope. A short delay in recognizing the seriousness of her injury because she was alert and conscious, allowed the injury in her head to become fatal. There are many good resources about people who hit their head and suffer an obvious trauma or TBI, but a stroke often goes on without any outside influence. Something is happening inside the brain and the signs are subtle, even to the person having the stroke.
Think of Ms. Richardson when you become aware of the subtle signs of a stroke. Stroke is invisible often. No head trauma. No violent events. If you see a friend stumble and lose their balance or fall at a summer BBQ, ask yourself if perhaps this person – or you if it is you who stumbled – is having a stroke? Most people will assure everyone that they are fine will refuse assistance saying that they must have caught their foot on something. Calling for paramedics is out of the question they will say.
They will get up and the host will bring them a beverage or some food, and the embarrassed guest will go about enjoying the rest of the party. If it was a stroke you will get a call later that the person had been taken to the hospital later and sadly has passed away. If those who saw the person stumble and fall knew how to identify the signs of a stroke, perhaps death could have been prevented.
Here is what you need to know:
A neurologist says that if he can get to a stroke victim within 3 hours he can often totally reverse the effects of a stroke…totally. He said the trick was getting a stroke recognized, diagnosed, and then getting the patient medically cared for within 3 hours, which is tough.
RECOGNIZING A STROKE:

Commit to memory the '3' steps, STR – ask three simple questions:
S: Ask the individual to SMILE.

T: Ask the person to TALK and SPEAK A SIMPLE SENTENCE, coherently. (i.e.. It is sunny out today.)

R: Ask him or her to RAISE BOTH ARMS.

If he or she has trouble with ANY ONE of these tasks, call the emergency number (911 in many places) immediately and describe the symptoms to the dispatcher.
Another 'sign' of a stroke is to ask the person to 'stick' out his or her tongue. If the tongue is crooked, if it goes to one side or the other, that is also an indication of a stroke.
There are great resources on stroke and STR is not the only catch phrase for us to apply. How about F.A.S.T. as in do something FAST? That comes from the National Stroke Association:
If you think someone may be having a stroke, act F.A.S.T. and do this simple test:

Act F.A.S.T.

FACE

Ask the person to smile.

Does one side of the face droop?

ARMS

Ask the person to raise both arms.

Does one arm drift downward?

SPEECH

Ask the person to repeat a simple sentence.

Are the words slurred? Can he/she repeat the sentence correctly?

TIME

If the person shows any of these symptoms, time is important.

Call 911 or get to the hospital fast. Brain cells are dying.

Stroke Symptoms include:

SUDDEN numbness or weakness of face, arm or leg – especially on one side of the body.

SUDDEN confusion, trouble speaking or understanding.

SUDDEN trouble seeing in one or both eyes.

SUDDEN trouble walking, dizziness, loss of balance or coordination.

SUDDEN severe headache with no known cause.

Call 9-1-1 immediately if you have any of these symptoms

Note the time you experienced your first symptom. This information is important to your healthcare provider and can affect treatment decisions.

If you have experienced any of these symptoms, you may have had a TIA or mini-stroke.
Let others know about S.T.R. and F.A.S.T. — Saving a life is a beautiful thing.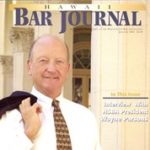 A resident of Honolulu, Hawaii, Wayne Parsons is an Injury Attorney that has dedicate his life to improving the delivery of justice to the people of his community and throughout the United States. He is driven to make sure that the wrongful, careless or negligent behavior that caused his clients' injury or loss does not happen to others.