Make a note: zonulin _ a mysterious human protein _ is a molecule in the human body called haptoglobin 2 precursor. According to a science news story University of Maryland researchers have found that Zonulin is an immature state (or precursor) to another molecule – haptoglobin 2 – That may lead to cures for a variety of autoimmune diseases including multiple sclerosis.
University of Maryland School of Medicine researchers discovered that zonulin is a key to celiac disease and other autoimmune disorders, such as multiple sclerosis and diabetes in 2000. Alessio Fasano, M.D., and a team of researchers may be on the verge of a huge medical revolution.
Identifying the structure of the zonulin molecule will allow researchers around the world to better analyze how zonulin relates to most inflammatory disorders. Dr. Fasano published the study on September 7, 2009 in the Online version of the Proceedings of the National Academy of Sciences. Dr. Fasano is a professor of pediatrics, medicine and physiology and director of the Mucosal Biology Research Center and the Center for Celiac Research at the University of Maryland School of Medicine.
The haptoglobin molecule has been known for many years as a marker of inflammation in the body. The original form is now called Haptoglobin 1 which evolved 800 million years ago and then through mutation haptoglobin 2 showed up in humans (only humans) in India about 2 million years ago, spreading gradually among increasing numbers of people throughout the world.
Dr. Fasano's study found zonulin to be is the precursor molecule for haptoglobin 2 — that is, it is an immature molecule that matures into haptoglobin 2. Precursor molecules have also been known for some time but were thought to serve no purpose in humans other than to mature into their end molecules. Dr. Fasano found that zonulin opens a pathway in the intestine that allows gluten to enter. Celiac disease involves sensitivity to gluten. The Science Daily quotes Dr. Fasano:
"While apes, monkeys and chimpanzees do not have haptoglobin 2, 80 percent of human beings have it," says Dr. Fasano. "Apes, monkeys and chimpanzees rarely develop autoimmune disorders. Human beings suffer from more than 70 different kinds of such conditions. We believe the presence of this pre-haptoglobin 2 is responsible for this difference between species."

"This molecule could be a critical missing piece of the puzzle to lead to a treatment for celiac disease, other autoimmune disorders and allergies and even cancer, all of which are related to an exaggerated production of zonulin/pre-haptoglobin 2 and to the loss of the protective barrier of cells lining the gut and other areas of the body, like the blood brain barrier," says Dr. Fasano.

"The only current treatment for celiac disease is cutting gluten from the diet, but we have confidence Dr. Fasano's work will someday bring further relief to these patients. Zonulin, with its functions in health and disease as outlined in Dr. Fasano's paper, could be the molecule of the century," says E. Albert Reece, M.D., Ph.D., M.B.A., dean of the School of Medicine, vice president for medical affairs of the University of Maryland and John Z. and Akiko K. Bowers Distinguished Professor. Dr. Fasano, as a physician scientist, fulfills two of the core missions of the University of Maryland School of Medicine: making basic science discoveries that can impact human health, and finding ways to translate those discoveries into treatments and diagnostic tools."
Celiac disease is an over sensitivity to gluten, a protein found in wheat. Gluten causes a large release of zonulin which in turn makes the intestine permeable to large molecules, including gluten. Giving gluten access to the rest of the body turns on an autoimmune response in which the immune system sees gluten as an intruder and attacks the intestine rather than the gluten. Zonulin also seems responsible for the passage through the intestine of other intruders including those related to diabetes, multiple sclerosis and allergies. Zonulin is reported in other studies to implicate the permeability of the blood brain barrier in patients suffering from brain cancer. Senator Ted Kennedy suffered from primary brain cancer.
"We hope pre-haptoglobin 2 will be a door to a better understanding of not just celiac disease, but of several other devastating conditions that continue to affect the quality of life of millions of individuals," says Dr. Fasano. "This is quite a remarkable molecule that was just flying under the radar. We would have never have thought it would be the key. Now that we have identified this molecule, we are able to replicate it in the lab to use for research purposes. We hope to learn much more about it and its potential for treating and diagnosing celiac disease and other autoimmune conditions. This molecule has opened innumerable doors for our research."
---
Adapted from materials provided by University of Maryland Medical Center.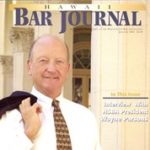 A resident of Honolulu, Hawaii, Wayne Parson is an Injury Attorney that has dedicate his life to improving the delivery of justice to the people of his community and throughout the United States. He is driven to make sure that the wrongful, careless or negligent behavior that caused his clients' injury or loss does not happen to others.