Ovarian cancer diagnosis comes a confusing array of qualifying terms starting the "Stage" of the cancer and then words like "high grade", "serous", "epithelial", "tubal" or "primary peritoneal". They all mean different things and sometimes the words dictate the best type of treatment and the prognosis. My mother died of ovarian cancer many years ago and my sister died of primary peritoneal carcinoma. But the cancer cell type of ovarian cancer is very similar to that of primary peritoneal cancer and the same is true of tubal and epithelial versions. They all start in the same area of the body.
Because there are more similarities than differences between the various forms of "ovarian cancer", and because most of the treatments are the same for all forms, it has recently been suggested that all of these cancers be given one name:  "Tubo-Ovarian Serous Carcinoma". In an article published in Int J Gynecol Cancer 2015 May 30, 2015 British cancer researchers asked:
Should All Cases of High-Grade Serous Ovarian, Tubal, and Primary Peritoneal Carcinomas Be Reclassified as Tubo-Ovarian Serous Carcinoma?
They challenged the standard view that:
The dualistic theory of ovarian carcinogenesis proposes that epithelial "ovarian" cancer is not one entity with several histological subtypes but a collection of different diseases arising from cells of different origin, some of which may not originate in the ovarian surface epithelium.
In their analysis they found that:
Ovarian (83.5%), tubal (4.3%), or primary peritoneal carcinoma (12.2%) were diagnosed in a total of 583 woman. The ovarian tumors were type I in 134 cases (27.5%), type II in 325 cases (66.7%), and contained elements of both type I and type II tumors in 28 cases (5.7%). Most tubal and primary peritoneal cases, however, were type II tumors: 24 (96.0%) and 64 (90.1%), respectively. Only 16 (5.8%) of the ovarian high-grade serous carcinomas were stage I at diagnosis, whereas 240 (86.6%) were stage III+. Overall survival varied between the subtypes when matched for stage. Stage III low-grade serous and high-grade serous carcinomas had a significantly better survival compared to clear cell and mucinous cases, P = 0.0134. There was no significant difference in overall survival between the high-grade serous ovarian, tubal, or peritoneal carcinomas when matched for stage (stage III, P = 0.3758; stage IV, P = 0.4820).
In their conclusion the authors state that:
Type II tumors are more common than type I and account for most tubal and peritoneal cancers. High-grade serous carcinomas, whether classified as ovarian/tubal/peritoneal, seem to behave as one disease entity with no significant difference in survival outcomes, therefore supporting the proposition of a separate classification of "tubo-ovarian serous carcinoma".
The significance to patients is that the treatments are the same for several cancers associated with ovarian cancer and that opens up treatment options for patients.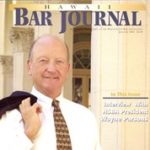 A resident of Honolulu, Hawaii, Wayne Parsons is an Injury Attorney that has dedicate his life to improving the delivery of justice to the people of his community and throughout the United States. He is driven to make sure that the wrongful, careless or negligent behavior that caused his clients' injury or loss does not happen to others.