Did you know that drug companies pay doctors money? The payments cover a range of activities such as doctor's speaking engagements, clinical trials, payments to institutions like Universities where doctors do research and other things like trips to conferences and the like. Does that bother you? Does it raise some questions in your mind about why the doctor prescribes a particular medication over some other medication?
Well Congress has been for many years very supportive the medical industry and drug companies. Very little oversight has been done by Congress, the President or the agencies that oversee health and reflect the current party in power. As America tries to pick up the pieces from years of the fox patrolling the chicken coop, the drug industry – like the financial industry sees that it must come out in the light of day and let the public know what is going on in the smoke filled rooms and the rear of the doctors office. What do you think about all of this? I want to hear from you.
The Wall Street Journal (2/10, Johnson) reports, "Pfizer Inc. said Monday that it will become the latest drug maker to publicly disclose the payments it makes to doctors, as the industry has come under fresh fire for its undue influence and could face toughened legislation. The New York drug maker follows Eli Lilly & Co., Merck & Co. and GlaxoSmithKline PLC in pledging its commitment to transparency. Pfizer will report all payments to doctors of more than $500 for consulting and speaking arrangements and will also make public the money it pays them to participate in its clinical trials." The piece notes that Congress is considering mandating this type of disclosure, and paints the move on the part of the drug industry as part of an effort to "clean up its image."
Bloomberg News (2/10, Pettypiece) adds that Pfizer made its announcement "amid criticism from Congress over the ties between the medical profession and drug companies. The payments to practicing physicians and other health-care providers, as well as to scientists, academic institutions and research centers, will appear on Pfizer's Web site, the New York- based company said today in a statement." The AP (2/10, Johnson) runs similar coverage.
In a new America of open and full disclosure the question is whether you – the public in Hawaii and across the country – want to know? You tell me.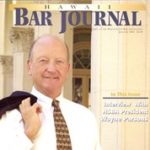 A resident of Honolulu, Hawaii, Wayne Parson is an Injury Attorney that has dedicate his life to improving the delivery of justice to the people of his community and throughout the United States. He is driven to make sure that the wrongful, careless or negligent behavior that caused his clients' injury or loss does not happen to others.