Coverage of President Obama's signing Monday of a bill granting the FDA greater regulatory control over tobacco focuses largely on his personal struggle with smoking and speculation about whether or not he has quit the habit. Monday's signing received brief coverage on two network news broadcasts, including ABC World News (6/22, story 6, 0:20, Gibson), which reported, "Today, at the White House the President signed a sweeping anti-smoking bill into law, and talked of his own struggle to quit. The historic measure gives the Food and Drug Administration unprecedented power to regulate tobacco. The President said he started smoking as a teenager and knows how hard it can be to break the habit." Similarly, the CBS Evening News (6/22, story 5, 0:30, Couric) reported the President signed the "landmark legislation today, saying it will save lives" and "said that as someone who started smoking as a teenager, he knows how hard it is to quit."
The Los Angeles Times (6/23, Parsons) reports, "Obama declared that his signature on the bill represented a significant defeat for tobacco companies that tried to hook young customers." Said the President, "Their campaign has finally failed. Today, change has come." But "for Obama personally, change is more elusive." While "he gave up cigarettes as part of a deal with his wife," aides "in recent weeks…have tacitly acknowledged that the president's nicotine habit isn't a thing of the past."
While he "gave a stern warning about the dangers of smoking," CNN's The Situation Room (6/22, Blitzer) reported the President "offered up only a Cliff's Notes version of his personal story." The President "has been outspoken in this anti-smoking campaign," bit "it's unclear whether he practices what he preaches." Obama "ignored a question…on his personal struggle with smoking," while "his spokesman said the addiction remains a day-to-day battle." White House press secretary Robert Gibbs was shown saying: "I don't honestly see the need to get a whole lot more specific than the fact that it's a continuing struggle."
The Hill (6/23, Youngman), The Politico (6/23, Lee), the New York Times (6/23, A15, Zeleny), the AP (6/23, Elliott), the Washington Post (6/23, C1, Farhi), the Washington Times (6/23, Dinan), McClatchy (6/23, Barrett), Roll Call (6/23, Koffler), BBC News (6/23) and Bloomberg News (6/23, Chen) also cover the story.
Poll: Most Americans against legislation. The Hill (6/23, Zimmermann) reports, "A majority of Americans disapprove of the tobacco regulation legislation that President Obama signed this afternoon." A new Gallup poll finds that "52% of Americans are against granting the federal government new powers to regulate the sale of tobacco." Among smokers, opposition "shoots to 69%. Non-smokers favor the new regulations, but by the slim margin of 50%-48%."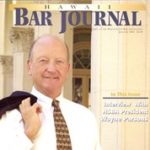 A resident of Honolulu, Hawaii, Wayne Parson is an Injury Attorney that has dedicate his life to improving the delivery of justice to the people of his community and throughout the United States. He is driven to make sure that the wrongful, careless or negligent behavior that caused his clients' injury or loss does not happen to others.