The U. S. Food and Drug Administration (FDA) has issued a warning about a connection between aortic aneurysms and a group of powerful antibiotics called "fluoroquinolones". The FDA warning explains that these medicines have caused:
"ruptures or tears in the main artery of the body, called the aorta.  These tears, called aortic dissections, or ruptures of an aortic aneurysm can lead to dangerous bleeding or even death."
These antibiotics are prescribed for many illnesses including respiratory and urinary tract infections. The warning applies to drugs such as:
ciproflaxin (Cipro)
gemifloxin (Factive)
levofloxin (Levaquin)
moxifloxin (Avelox)
Norfloxacin (Noroxin), and
ofloxacin (Floxin)
Patients and their doctors are being warned that taking fluoroquinolone can increase the risk of aortic aneurysms. According to an article in Medscape – Nurses, "FDA Warns of Aortic Aneurysm Risk With Fluoroquinolones", by Patrice Wendling:
The agency is urging healthcare providers to avoid prescribing the powerful antibiotics to patients with or at risk for an aortic aneurysm, such as those with peripheral atherosclerotic vascular disease, hypertension, certain genetic conditions such as Marfan syndrome and Ehlers-Danlos syndrome, and the elderly.

"Although the risk of aortic aneurysm or dissection is low, we've observed that patients are twice as likely to experience an aortic aneurysm or dissection when prescribed a fluoroquinolone drug," FDA commissioner Scott Gottlieb, MD, said in the Drug Safety Communication.

"For patients who have an aortic aneurysm or are known to be at risk of an aortic aneurysm, we do not believe the benefits outweigh this risk, and alternative treatment should be considered."
The risk of an aortic aneurysm in the general population is 9 per 100,000 and in the high risk group is 300 per 100,000. The review in Medscape explains what patients and doctors should do:
Patients are encouraged to talk with their healthcare provider before stopping use of a prescribed fluoroquinolone and to reserve these drugs for only life-threatening bacterial infections, appropriate to their risk profile.

"For some patients, the benefits of fluoroquinolones may continue to outweigh the risks for treatment of serious bacterial infections, such as pneumonia or intra-abdominal infections, but there are other serious, known risks associated with these strong antibiotics that must be carefully weighed when considering their use," Gottlieb said.
This is not the first time fluoroquinolones have been identified with serious health risks to patients.
In 2013 the FDA warned that these medicines "may cause sudden, serious, and potentially permanent nerve damage called peripheral neuropathy."
According to the National Institute of Health (NIH) publication LiverTox, "Idiosyncratic liver injury due to fluoroquinolones may be a 'class' effect; the pattern of injury is similar, marked by acute and often severe hepatocellular pattern of injury arising within 1 to 4 weeks of starting therapy.  The fluoroquinolones most frequently linked to liver injury are ciprofloxacin and levofloxacin, but these two agents also have been most widely used."
If you are taking one of these drugs, consult with a doctor immediately to help you decide what should be done.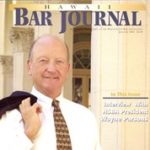 A resident of Honolulu, Hawaii, Wayne Parsons is an Injury Attorney that has dedicate his life to improving the delivery of justice to the people of his community and throughout the United States. He is driven to make sure that the wrongful, careless or negligent behavior that caused his clients' injury or loss does not happen to others.