The AP (5/9, Johnson) reported that Judge Victoria Chaney of Los Angeles Superior Court "has rejected a proposed class-action lawsuit brought on behalf of state residents who took the painkiller Vioxx (rofecoxib) before it was pulled from the market in 2004." The plaintiffs, "former Vioxx users and health insurance plans," were suing Merck & Co. "to recover at least part of what they paid for the medicine. The plaintiffs' lawyers argued patients would have taken other pain relievers, had they known that Vioxx doubled risk of heart attack and stroke." Judge Chaney, however, "ruled that the patients and insurers cannot sue as a group. She wrote that patients paid varying amounts for Vioxx and had too many other differences to sue jointly, including their medical histories and how long they took the anti-inflammatory medicine."
Bloomberg News (5/9, Pearson) noted that in 2007, Merck agreed "to pay $4.85 billion to resolve lawsuits by people claiming Vioxx caused heart attacks and strokes. The [current] consumer case sought to recover money for economic losses in California, not personal injuries." The California "ruling follows a March decision by New Jersey Superior Court Judge Carol E. Higbee denying class certification to consumers who had sued in that state. Merck also won a ruling in 2007 from the New Jersey Supreme Court, which refused to certify a national class-action lawsuit over claims it misled health insurers about Vioxx's safety."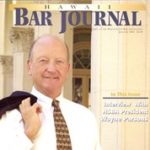 A resident of Honolulu, Hawaii, Wayne Parson is an Injury Attorney that has dedicate his life to improving the delivery of justice to the people of his community and throughout the United States. He is driven to make sure that the wrongful, careless or negligent behavior that caused his clients' injury or loss does not happen to others.