Type 2 Diabetes treatments increase in number and cost. A new report in the Archives of Internal Medicine documents the increase over the past few years of a more complex and expensive range of treatments for Type 2 Diabetes.
G. Caleb Alexander; Niraj L. Sehgal; Rachael M. Moloney; Randall S. Stafford. National Trends in Treatment of Type 2 Diabetes Mellitus, 1994-2007. Arch Intern Med., 2008;168(19):2088-2094
Coupled with an increasing number of patients and a growing tendency by doctors to prescribe multiple medications, the annual cost of Diabetes drugs has doubled in the past six years. It rolls from $6.7 billion in 2001 to $12.5 billion in 2007. The report includes that the greatest cost of the increase was the use of new expensive medications.
More than 11 million Americans have been diagnosed with Diabetes in 2000 and the report projects the number to climb to 29 million by 2050. The annual cost of Diabetes is $132 billion at the present time. As of the year 2002 one-tenth of US healthcare costs were from Diabetes. The report also noted that physicians are prescribing more medications to each patient and combining different classes of drugs in the treatment for a single patient.
G. Caleb Alexander, M.D., M.S. and colleagues from the University of Chicago Hospitals collected prescription information and costs from national databases. The analysis covered patients age 35 and older with Type 2 Diabetes who had visited a doctor's office between 1994 and 2007.
The data showed that:
1. Yearly patient visits to treat Diabetes increased from 25 million to 36 million.
2. The number of medications prescribed per patient increased on average from 1.14 to 1.63.
3. For treatments where any treatment was given the patients who were given only one drug decreased from 82 percent to 47 percent.
4. Insulin use decreased from 38 percent to 28 percent from 1994 to the present. The use of Sulfonylurea drugs decreased from 67 percent to 34 percent while the use of new drugs such as Diguanides and Glitazones increased to 54 percent and 28 percent in 2007. The new drugs were attributed to the in crease in average cost for prescription from $56.00 in 2001 to $76.00 in 2007 as well as the overall medication expenditures stated above from $6.7 billion in 2001 to $12.5 billion in 2007.
The study did not evaluate the effectiveness of the new treatments or make any attempt to assess cost effectiveness.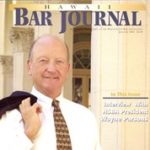 A resident of Honolulu, Hawaii, Wayne Parson is an Injury Attorney that has dedicate his life to improving the delivery of justice to the people of his community and throughout the United States. He is driven to make sure that the wrongful, careless or negligent behavior that caused his clients' injury or loss does not happen to others.