In a front-page story, the New York Times (9/25, A1, Harris, Halbfinger) reports that the FDA released a report Thursday that said "four New Jersey congressmen and its own former commissioner unduly influenced the process that led to its decision last year to approve a patch for injured knees." FDA reviewers had determined that ReGen Biologics Inc.'s Menaflex device was "unsafe" because it "often failed, forcing patients to get another operation." Still, in response to "'extreme,' 'unusual' and persistent pressure," agency managers "approved the device for sale," the report indicated.
Joshua Sharfstein, the agency's principal deputy commissioner, said the report "shows there were 'definite threats' to the integrity of the FDA's medical-device review process," and as a result, the agency is now "reconsidering its decision on" the device, the Wall Street Journal (9/25, A4, Mundy, Favole) reports. But, he added that "the report isn't a reason for patients…to panic." Sharfstein also said "the ReGen issue was one reason that the agency has begun a complete review of the 510(k) program," the "fast-track process…under which Menaflex was approved."
"The report offered several recommendations to insulate FDA staff from outside pressures, all of which," Sharfstein said "will be adopted," according to the Washington Post (9/25, Layton). Among issues flagged by the report were "problems in the way the FDA regulates the $200 billion-a-year medical-devices market."
In fact, the report said that "after the FDA twice rejected the company's request for fast-track approval, ReGen enlisted the support of New Jersey lawmakers, who called then-FDA Commissioner Andrew von Eschenbach on the company's behalf," the AP (9/25, Perrone) reports. Eschenbach then "became involved in the case and pressed reviewers to issue a decision quickly," Bloomberg News (9/25, Larkin) reports.
FDA to revisit decision on knee device after finding regulators faced pressure for approval.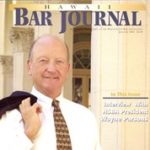 A resident of Honolulu, Hawaii, Wayne Parson is an Injury Attorney that has dedicate his life to improving the delivery of justice to the people of his community and throughout the United States. He is driven to make sure that the wrongful, careless or negligent behavior that caused his clients' injury or loss does not happen to others.