Scientists have identified a genetic defect in the previously mapped chomosome 4. The3 defective gene has been labeled "Palladin". An overview can be found at the Pancreatic Education and Research Letter (PEaRL) winter 2006 issue.
When Palladin is mutated the cells begin to change more rapidly which may explain why pancreatic cancer spreads so rapidly and is so deadly. The study of pancreatic cancer cells have revealed the mutated Palladin gene. This discovery may lead to new treatments and also an understanding of why some people get pancreatic cancer and others do not.
The study was based upon analysis of a Seattle family who suffered from high incidence of pancreatic cancer.
Top centers in pancreatic cancer research and treatment include the University of Pittsburg, Johns Hopkins, M.D. Anderson Cancer Center, the Mayo Clinic in Rochester, Minnesota and Tampa General Hospital. In dealing with this difficult disease a patient will not normally be told about new treatments by their local oncologist even at a major cancer center. They often either do not know about new treatments or they know and – for some strange reason – will not tell you. Be proactive and follow the example set by Lance Armstrong when he fought testicular cancer and found out that he had to do his own research because his doctors were of no help nto him.
I encourage anyone afflicted with pancreatic cancer to do their own internet research and call or write to the top centers in current research to see if a treatment is available. Don't accept a death sentence from your local oncologist. Alwasy get a second opinion. There are treatments out there and cures are right around the corner.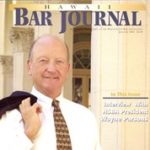 A resident of Honolulu, Hawaii, Wayne Parson is an Injury Attorney that has dedicate his life to improving the delivery of justice to the people of his community and throughout the United States. He is driven to make sure that the wrongful, careless or negligent behavior that caused his clients' injury or loss does not happen to others.