Results of new research from Zurich have been published in a paper in Digestion, Vol. 78, No. 1, 2008, entitled "Chemoembolization Combined With Pravastatin Improves Survival In Patients with hepatocellular carcinoma". The authors explain:
"Pravastatin, a 3-hydroxy-3-methylglutaryl coenzyme A reductase inhibitor, has been shown to inhibit growth and to induce apoptosis in human hepatocellular carcinoma (HCC) cells. However, the potential benefit of pravastatin in HCC patients has still not been characterized, which prompted us to test the efficacy of pravastatin in patients with advanced HCC."
The results showed that by adding chemoembolization (TACE) to the drug treatment, patients nearly doubled survival from 12 months to 21 months. Although not a cure, a doubling of survival shows the benefits of chemoembolization which delivers a chemotherapy drug directly to the solid tumor in the liver rather than sweeping the entire body with chemotherapy. The use of chemoembolization and radioembolization to liver tumors has been very successful in Europe and Dr. Andrew Kennedy at Wake Radiology in Cary, NC has published significant papers on radioembolization using SIR spheres.
Patients with primary liver tumors, intrahepatic cholangiocarcinoma, or with metastatic tumors from colorectal cancer (mCRC) can benefit by these treatments which make dangerous surgical resection – often determined to be impossible in these cases – unnecessary.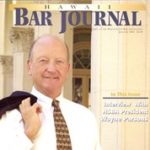 A resident of Honolulu, Hawaii, Wayne Parson is an Injury Attorney that has dedicate his life to improving the delivery of justice to the people of his community and throughout the United States. He is driven to make sure that the wrongful, careless or negligent behavior that caused his clients' injury or loss does not happen to others.