Research studies have raised concerns about the common practice of getting multiple vaccinations at one time. Most commonly this happens when a trip is coming up and particularly a trip to a foreign country.
For instance you might get a flu shot, hepatitis, malaria or other vaccinations. Vicky Debold, PhD, RN, volunteer director of patient safety at the National Vaccine Information Center (NVIC), a non-profit dedicated to the prevention of vaccine injuries and deaths has recently alerted consumers to these risks.
Do not assume vaccinations from childhood are sufficient. The immunity can be reduced over time and better vaccines may be available now. older people are more prone to get pneumonia and influenza and the Center for Disease Control (CDC) recommends flu shots annually for anyone over 50. Often a tetanus-diphtheria or diphtheria-tetanus-pertussis booster shot is recommended every 10 years as well as vaccinations for pneumococcal pneumonia and varicella (chickenpox).
Vaccines must be licensed as a combination or they not be safe in combinations. The FDA approval of a vaccine does not assure that it has been tested in combination with another vaccine. only adverse reports through the government's Vaccine Adverse Event Reporting System (VAERS), and Dr. Debold estimates no more than 10% of adverse effects are reported.
Also note that clinical trials by drug companies that study vaccines use healthy adults in their tests. Older adults in particular have other chronic health issues, often are taken multiple medications and are susceptible to adverse reactions according to Dr. Debold.
Below are some studies that show why you should be concerned. These were reported in daily Health News: and highlight the risks of co-administration of multiple vaccines…
Awareness is growing and leading to more research on the problem, which is good news. But there are many nuances that must be explored as well. For instance, many vaccine clinical trials are small and conducted over a short time, sometimes only a few weeks or months — which means not much has been studied about the relationship between vaccines and unexpected and rare events, as well as to chronic illness. Dr. Debold believes many more studies of this type are needed.
In an NVIC analysis of Gardasil (HPV or human papillomavirus vaccine) reports submitted to VAERS through May 31, 2007, investigators found that people who were vaccinated with Gardasil and the Menactra meningococcal vaccine simultaneously were at least twice as likely to experience serious adverse events, such as seizures and Guillain-Barré syndrome, a paralyzing neurological disorder that has been linked to vaccinations.
Joint research from the CDC and the FDA found an association with seizures when DTP (diphtheria, tetanus and pertussis) and MMR (measles, mumps and rubella) were administered on the same day or even within 14 days of one another.
In a study of adverse reactions to vaccines in travelers, researchers found that the rate of local (skin) reactions increased from 45% with one injection to 78% in people who had more than three.
In Japan, where multiple vaccination is uncommon, people who had simultaneous vaccinations reported significantly more frequent adverse events than those who had single vaccinations.
To protect yourself avoid multiple vaccinations if possible and for any vaccination follow the recommendations of Dr. Debold:
Educate yourself about the risks and benefits — Web sites such as www.cdc.gov/vaccines and www.nvic.org are a good place to start.
Be aware that there are scientists who believe that the immune system actually benefits from experiencing illness — in a way that is more robust, providing complete and life-long immunity from the disease, compared with the vaccine that may provide only partial and time-limited immunity, Dr. Debold explains. Note: For vulnerable seniors, for whom the risk of complications from illness is greater than risk from vaccines, immunization may still be advisable.
Check on reports of reactions to a vaccine at the government's Vaccine Adverse Event Reporting System (VAERS) Web site at http://vaers.hhs.gov/. Also the National Vaccine Information Center at http://www.nvic.org/Report/report.htm, has maintained a vaccine adverse event database, which is based on VAERS data, since 1982.
If you have a personal or family history of reactions to vaccinations, discuss the risks and benefits of immunization with your physician before coming to a decision, and avoid having multiple vaccinations at the same time. If you have a history of seizures or neurological disorders, severe allergies or immune system disorders, likewise carefully consider which vaccines you need and weigh their risks and benefits.
Consider rescheduling if you are ill. Reason: You are more apt to suffer a reaction.
Always try to spread out vaccines by one or two months.
Space vaccinations out over one or two months. It takes some planning but is well worth the effort.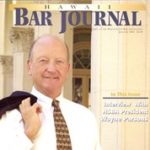 A resident of Honolulu, Hawaii, Wayne Parson is an Injury Attorney that has dedicate his life to improving the delivery of justice to the people of his community and throughout the United States. He is driven to make sure that the wrongful, careless or negligent behavior that caused his clients' injury or loss does not happen to others.